General Manager Updates September 2021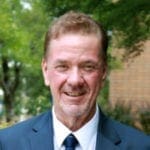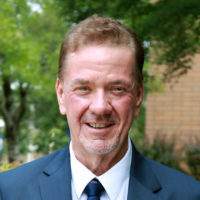 September 3, 2021 - 1:05 pm
Managing a nonprofit college radio station can be an equally rewarding and challenging experience. From my first experience as a young "hair-on-fire" college student reporter in the mid 1970's to my longtime experience as a station manager, I have weathered my share of campus intrigues, the existential threats posed by protracted economic downturns, and the occasional short-sighted temptation by some college administrators of selling off the campus radio station for a quick infusion of cash.
But the rewards associated with my work in college public radio are among my most cherished memories. Chief among those memories is my work as a trusted mentor and instructor to many talented and gifted students over the years who have gone on to pursue a rewarding career in broadcasting.  
In addition to our educational role as a college radio station, KBCS embraces a community radio format and has been a part of the fabric of our lives in the Pacific Northwest for nearly fifty years. At KBCS we provide an increasingly rare opportunity for everyday people who live in our community to share their passion for music and life with their friends and neighbors across the region.
Community radio stations are very democratic institutions that embrace the rich diversity of the communities we serve and amplify the regions distinctive joie de vivre while promoting our unique cultural heritage.
KBCS is a self-supporting division of Bellevue College. That means we are responsible for raising the funds that are necessary to operate the station. The college provides substantial "in-kind" support such as facilities, maintenance, and administrative support but it is up to us to raise around $1,200,000.00 a year to pay the bills.
We do that by asking our listeners to support us with regular financial donations. Last year we raised over $800,000.00 dollars from individual listener support alone. Some KBCS listeners can afford to contribute more than other listeners, but no donation is too small or too large. Together, they all add up to provide the largest and most important source of funding for KBCS.
Our annual on-air fall fundraising campaign will begin September 17th. You can help us get off to a good start by donating to KBCS today. Please consider becoming a sustaining donor to KBCS by donating a set amount each month charged to your credit card or paid through your bank account. Sustaining donors are critical to our success and provide for a more consistent and reliable source of funding for KBCS. A regular monthly donation to KBCS of just $10, $20, $35 or more will help ensure that KBCS can continue this great community radio tradition in the Pacific Northwest for another fifty years.
Thank you for your continued moral and financial support of true community radio here in our beautiful little corner of the world.
Dana Lee Buckingham
KBCS General Manager and Proud Sustaining Contributor to Community Radio KBCS.