KBCS GM Update for October 2021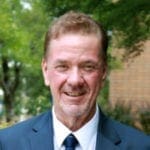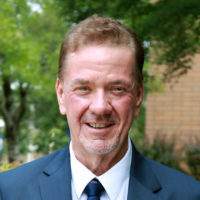 October 13, 2021 - 4:14 pm
I freely admit that the fall season has always been my favorite time of the year.
October is the month when Mother Nature puts on her spectacular coat of many colors and the brisk autumn air is just perfect for a leisurely stroll along the waterfront or a longer hike along one of our region's beautiful forest and mountain trails. This is the season for cool, rainy days, sipping hot chocolate by the fire, dining on stuffed acorn squash drizzled with maple syrup, comfy old sweaters, and high school football under the lights. And now, thanks to many of you, our annual KBCS Fall Fundraising campaign has been a success and set the stage for celebrating this season off on the right foot.
Your generous donation to KBCS along with donations from other loyal listeners, make the great mix of music and insightful news programming on KBCS possible. Even during these difficult and troubling times, KBCS listeners understand their critical role in preserving our nearly 50-year tradition of true community radio. We can't do this without you. Now, more than ever, we need our cherished community radio station by our side to keep us informed, centered, and entertained with programming choices you can't find anywhere else.
For those of you who have yet to contribute to KBCS this fall, there is still time to show your support by donating online at our safe and secure website at kbcs.fm. Please consider becoming a sustaining contributor to KBCS by contributing a set dollar amount each month to be charged to your credit card or deducted from your checking account. Sustaining contributors to KBCS can just set it and forget it and never have to worry about missing the chance to contribute to their favorite radio station. You can donate $5, $10, $25, $35 a month or more, it's all up to you. And we have some nice KBCS branded gifts at various giving levels that we will send you as a token of our appreciation.
Thank you for your support throughout the year, and if you have any questions, comments, or concerns about our programming, I'd love to hear from you. Just drop me a note at dana@kbcs.fm.
Dana Lee Buckingham
KBCS General Manager and Proud Sustaining Contributor to Community Radio KBCS