KBCS General Manager Notes – March 2022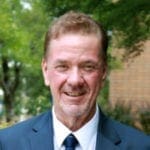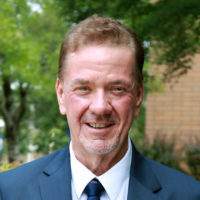 March 14, 2022 - 4:26 pm
Dear Friends and Supporters of KBCS,
Officially, the spring equinox occurs on March 20th, but for me, nothing heralds the arrival of spring more than the impatient crocuses and daffodils that break through the cold ground in my front yard to brighten the landscape with their vibrant hues of lavender and yellow.
Another sure sign of spring is our annual spring fundraising campaign at KBCS, a time to renew your financial support for true community radio that provides entertaining and informative programming produced and hosted by local friends and neighbors that share their love of life and unique sense of place across our region.
With our troubled world on fire once again, this time with yet another horrific war raging in Eastern Europe, KBCS continues to offer an eclectic mix of programming hosted by everyday people from all walks of life celebrating the rich diversity and connectiveness of life across the Pacific Northwest. At every hour of the day and night we are always there when you need us, at the flick of switch or the click of a mouse, providing authentic local programming presented by familiar sounding voices and a music mix that sounds like home.
Now we need you to be there for us and donate what you can afford to help us pay the bills. Remember, no donation to KBCS is too small or too large, because added together our listener donations make up the largest source of our operations funding.
 As a self-supporting component of Bellevue College, KBCS must raise all the funding we need to operate this station without any supplemental funding by the college. That is why we truly need your generous support.
When the challenges of life in the twenty-first century begin to overwhelm us, you can depend on KBCS to be that trusted oasis on the air to help re-center our lives when we begin to feel dismayed and helpless by spiraling circumstances beyond our control.
Your generous donation of just $10, $20, $35 dollars or more each month as a sustaining contributor to KBCS goes a long way to ensuring that we have a dependable source of funding to keep the station on the air. Your one-time contribution in whatever amount fits your budget and circumstances is important too and those occasional larger donations from our friends and supporters is greatly appreciated and essential to reaching our important funding goal for the fiscal year.
Again, thank you for your continued support for KBCS and our unique mix of radio programming that is largely produced and hosted by over 50 talented, creative, and dedicated local volunteers who share their passion with you for both music and life across our beautiful little corner of the world.
Dana Lee Buckingham
General Manager and Proud Sustaining Contributor to Community Radio KBCS