KBCS contributor and Health Chair of the NAACP Snohomish Chapter, Kevin Henry hosts a discussion on the effects of microaggressions on people of diverse backgrounds.  They also offer approaches on how to best support the community in recognizing and calling out microaggressions in the workplace and in personal settings.  Featured speakers are University of Washington Mental Health Therapist and Cultural Liaison, Antonia Ramos and Licensed Mental Health Counselor and Health Chair of NAACP Seattle King County, Michael Swann.
Producer: Kevin Henry
Photo: Kevin Henry
The
Northwest African American Museum (NAAM)
just reopened its doors in January, 2023 after 3 years of closure for renovation.  Find out about the variety of programs the museum offers, and some of the current exhibits,  with the museum's President and CEO, LaNesha DeBardelaben.
Producer: Yuko Kodama -Special thanks to Jalisa Bass for help with editing.
Photo: Anthony Bolante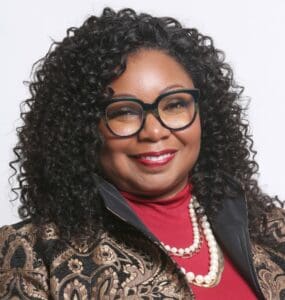 The Northwest African American Museum (NAAM) is possibly the only museum in the country to house a choir.  NAAM was closed for renovation until January, 2023. During the pandemic, the African American Cultural Experience choir became the mobile arm of the museum. The choral group shares Black/US history  with the community through music that expresses the Black experience. 

Listen in on this excerpt of a KBCS interview with NAAM President and CEO, LaNesha DeBardelaben about the significance of this choir.  
Producer: Yuko Kodama Special thanks to Jalisa Bass for contributing to editing
Photo: NAAM
Music Clips: NAAM ACE Choir and KNKX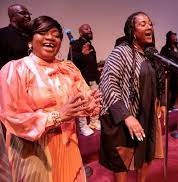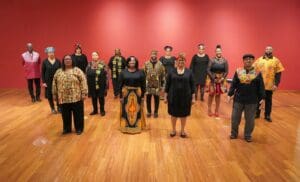 Kiana Davis is a Renton Technical College adjunct faculty, poet and author working on a project called Unyielding Roots. The project is on hair esteem and self-love amidst a world that doesn't get your hair culture. (this story originally broadcast in February 14, 2020) (more…)
The Black Panther Party was active in Seattle, offering protection and services for the local black community. Services included a free breakfast program which fed hundreds of children in Seattle, and a free health clinic, today monikered as the Carolyn Downs clinic in Seattle's Central District. The women of the Black Panther Party were a force behind the movement. (more…)
Arsalan Ibrahim's life was turned upside-down one day with the purchase of a West African music CD.  This marked the start of a long journey into deep connection with his ancestry and lineage of storytelling.  Today, Ibrahim is a Jeli of the Mande tradition, using the kora as the vehicle to pass on stories and support the bridge of knowledge between Africa and North America.
Special thanks to Logic Amen and the Griot Party Experience for this story.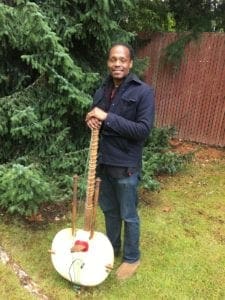 What happens when white parents adopt black children and move to black neighborhoods? YES! Magazine's Bailey Williams interviews the magazine's contributor Angela Tucker about this topic, based on the magazine's article, "What Happens When White Parents Adopt Black Children and Move to Black Neighborhoods".
KBCS's KD Hall interviews clinical psychologist, Chalon Ervin about how some of us can experience post traumatic stress disorder by constantly being exposed to tragedies in the media.
Plus,
Musician, Author and Theologian, Reverend Osagyefo Uhuru Sekou was arrested for praying in front of Ferguson, Missouri riot police, in 2014 during the protests for slain teenager, Michael Brown. He shares that story with KBCS's Yuko Kodama.
This three-part series addresses common attitudes toward depression in the black community as KBCS's KD Hall interviews Chalon Ervin, clinical psychologist.
What does it mean to mixed race? It's a term recognized but rarely considered in conversations about race and racial identity. However, it should be since according to reports, multiracial individuals are the fastest growing youth group. Seattle-based author and activist, Sharon H. Chang debuts her first book Raising Mixed Race: Multiracial Asian Children In a Post-Racial World.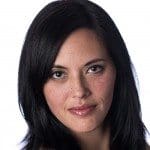 Sharon is having her first book signing on Saturday, March 5 at 2:00 PM at  Kinokuniya Books in Seattle.