The
Northwest African American Museum (NAAM)
just reopened its doors in January, 2023 after 3 years of closure for renovation.  Find out about the variety of programs the museum offers, and some of the current exhibits,  with the museum's President and CEO, LaNesha DeBardelaben.
Producer: Yuko Kodama -Special thanks to Jalisa Bass for help with editing.
Photo: Anthony Bolante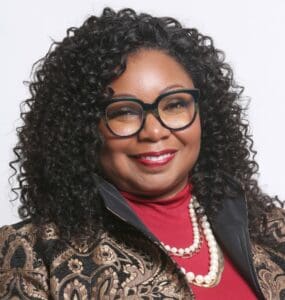 Ron Chew is a local Journalist, Author and the Executive Director for International Community Health Services.  He reflects on decades of recording the stories of the people in Seattle's Chinatown International District in his new book, My Unforgotten Seattle.  (more…)
Progressive Talk show host, Thom Hartmann spoke at Town Hall Seattle about the Hidden History of Guns and the Second Amendment on June 23rd.  Here is the full recording from the event.
The electoral college is under scrutiny this election year, as they have the final say of who will be President of the United States. The state electors cast their votes on December 19th. Washington state elector, Esther Little Dove John shares another moment in US history when the controversy around an election brought about devastating impacts for the African American community.
November 5th 2016 marks the 100th anniversary of the Everett Massacre, known as the bloodiest event in Washington labor history. As many as a dozen from a local historical labor organization, Industrial Workers of the World (the I.W.W.) may have lost their lives, as they faced off with squads hired by businesses and commercial interests supporting the five month long strike of our local shingle workers at the time.
The members of local non-profit organization, Pacific Northwest Labor History Association, will commemorate the massacre this month. KBCS Reporter David Griffith talked with spokesman Ron Mcgehee.
The Pacific Northwest Labor History Association is hosting an Everett Massacre Commemorative Boat Tour on November 12, 2016.
Perhaps on a trip back East or to the American South, you've visited a Civil War battlefield or two. These national parks and pilgrimage sites receive hundreds of thousands of visitors annually.
During the decade before the U.S. Civil War, a different conflict made a big impact on the Oregon Territory's future. It's known as the Rogue River Indian War. But you'll be hard pressed to find or tour those battlefields.
Now, a series of archaeological investigations is resurrecting this Northwest history. Correspondent Tom Banse went to southern Oregon to find out more.
Left: Southern Oregon University archaeology field school participants unearthed the remains of Miner's Fort in Curry County. The pioneer militia redoubt was besieged near the end of the Rogue River Indian War in 1856.