Our host of Road Songs (and Night Train!), Rus Thompson, looks back at 2022 with a few of his favorite albums of the year. Catch Road Songs every Tuesday from 9:00 PM to 11:00 PM.
"The mark for me of a memorable album of songs is that I end up playing all of them at some point on Road Songs. And what makes a memorable song? Personal and piquant writing, with imagery that evokes the heartbreak, happiness, and trials of everyday life, especially life on the road. Here are my five most memorable albums of 2022:"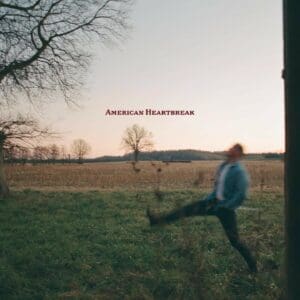 Zach Bryan/American Heartbreak/Belting Bronco Records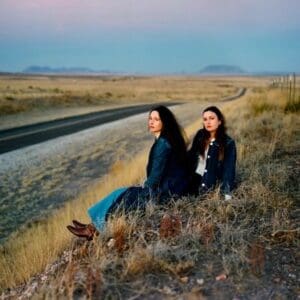 Plains/I Walked With You a Ways/Anti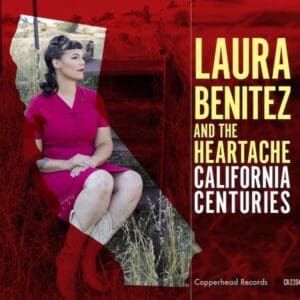 Laura Benitez and the Heartache/California Centuries/Copperhead Records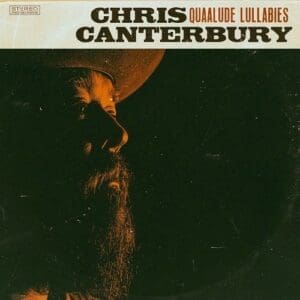 Chris Canterbury/Quaalude Lullabies/Rancho Deluxe Records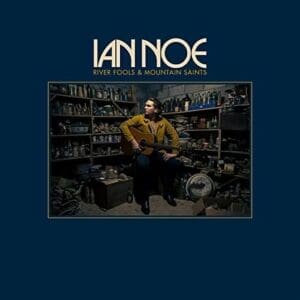 Ian Noe/River Fools and Mountain Saints/Lock 13 Records
Friday nights at 9:00 P.M. J-Justice presents a kaleidoscope of soulful electronic sounds, City Soul connects the dots between modern club culture and its past influences from around the globe. Check out a few of his favorite albums from 2022!
High Pulp – Pursuits of Ends – Anti
Sonnyjim- White Girl Wasted
Hagan – Textures – Python Syndicate 
Barbie Bertisch – Prelude – Love Injection
Mr Fingers – Around the Sun Pt. 1 – Alleviated Music
Malayan McCraven – In These Times – International Anthem
Space Ghost – Private Paradise- Pacific Rhythm
Nu Genea – Bar Mediterrano – NG Records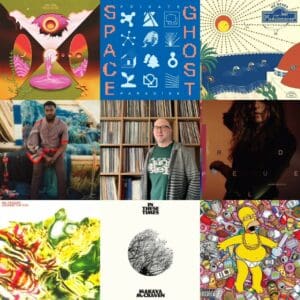 Recovered Voices and Radical Music
by Michael Schell
December is the season when a DJ's fancy lightly turns to thoughts of…the year's best albums. And when your corner of the world is as variegated as the cutting-edge creative and improvised music we feature on Flotation Device, then there's a lot to choose from! One of the most remarkable items to cross our desk this year is about to be showcased on our December 11 show: A House of Call, My Imaginary Notebook, by the German composer and recovered rock-and-roller, Heiner Goebbels.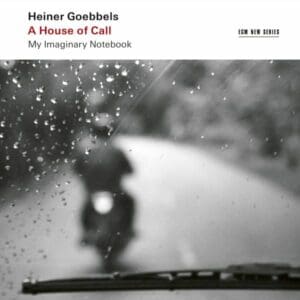 Goebbels has a penchant for juxtaposing dissimilar kinds of music. In A House of Call, voices from old archival recordings are accompanied by a live orchestra in unexpected ways. The excerpt we'll be playing uses the solo voice of a Namibian native, captured on a wax cylinder in 1931. Goebbels garnishes it with fractured big band music that suggests a Trinidad night club—which seems innocuous enough until you consider that the source recording was made at a German-owned cattle ranch in southwest Africa at the height of the colonial era.
Although Goebbels hints at his ideological stance in the title for this section, Wax and Violence, he nevertheless presents his material dispassionately. What's conveyed here, and throughout the album, is a disorienting ambivalence—perhaps a nostalgia for lost voices and myths, but also a reminder of the tenuous cohesion of human memory, and how deeper meanings often lurk beneath the surface of things. At a time when much contemporary art seems calculated to deliver political messages to already-convinced audiences, Goebbels demonstrates that music often communicates more profoundly when things are left ambiguous.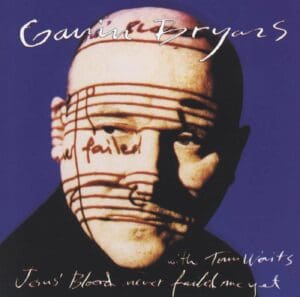 The idea of accompanying a recorded song with live musicians originated in a work by Gavin Bryars that coincidentally was premiered exactly 50 years ago this Sunday. It's called Jesus' Blood Never Failed Me Yet, named for a hymn tune sung by a homeless Londoner, a recording of which Bryars fashioned into a tape loop that plays continuously throughout the performance. And like Goebbels he deploys an orchestra to interact with the lonely voice. But there's a twist: the man sings in tune, but slightly off-rhythm. So the live musicians tend to falter a bit trying to stay in sync with him. In Bryars' treatment the man's deprivation and optimism both come through in his voice, like an old Beckett character laughing at his suffering. Nowadays the piece is considered one of the great masterworks of musical minimalism, and we'll sample it on our program via two different recordings, including one that features Tom Waits.
I can't help but admire the pluck and resilience of these beleaguered voices, refracted and amplified by contemporary musicians. They epitomize the impactful and far-reaching sounds we look for every week on Flotation Device—music below the radar of commercial broadcasters, and even most jazz and classical stations. It's the kind of programming you'll only find on KBCS, and I'm pleased to share it with you Sunday nights from 10 to Midnight!
Photo captions:
Links:
Du Dinh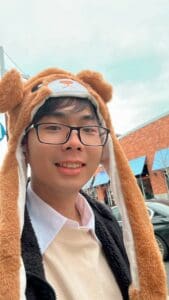 Hi guys, my name is Du Dinh. I'm currently one of the Global Leaders at Bellevue College. This is my second year here and my major is computer science. I love playing sports, video games, listening to music and throwing Pokemon games on YouTube. Today I would like to share one of my favorite songs with you guys. The name of the song is called "Có Đâu Ai Ngờ." It is a Vietnamese song by a Vietnamese artist, Cam. This song is about love and the melody and it's really slow and cute. I hope you can enjoy it and have a nice day!
Jemima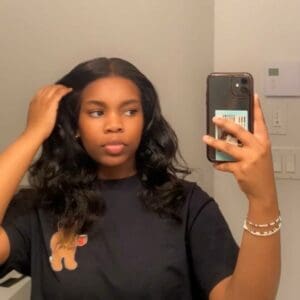 One of my favorite songs is "Tout Seul" by Gally and Heritier Wata. It is one of my favorite songs because it is a mix of emotions. It is quiet and at the same time deep. It's a song that I discovered when I went to Canada to see my brothers and sisters and I know it was one of the favorite songs of my brothers. So every time that I listen to it, I just remember summer there and a lot of memories. I feel just quiet, calm and happy. Even if it's a sad song – I don't know how, but I feel happy, because it also relates to a lot of stuff that has happened in my life before. I hope you enjoy it!
Julia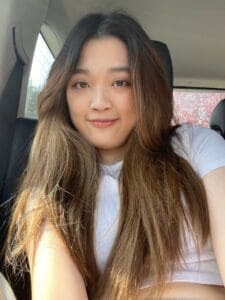 Hey guys, my name is Julia and I'm one of the Global Leaders at Bellevue College. I'm from Taiwan and I'm studying Business. I want to share this song called "If Only" by Ozi. He is a Taiwanese singer. This song is basically about rewinding time, and what he would do if he could talk to his grandma. I hope you like the song!
Kelan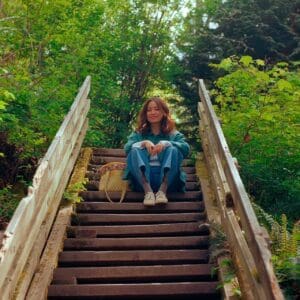 Hi, my name is Kelan and I come from China. This is my third year in the U.S and my second quarter at Bellevue College. I'm studying Digital Media Arts. I'm also a singer and songwriter. The song I'm going to introduce is actually a song that I released six years ago. It's called "Flower". This was one of the few songs that I wrote when I just started songwriting on guitar. Writing songs to me is like writing journals. I like to document my thoughts with melodies, and this song is one of the examples. A flower is a metaphor for thoughts that come and go and never settle for anything. It doesn't belong anywhere. A flower is free. It could go to any place, just like your thoughts. This song was awarded the top 20 singles by the Singapore Freshmusic Award in 2017. Please enjoy and I hope you like it!
Myo Han Tun Kyaw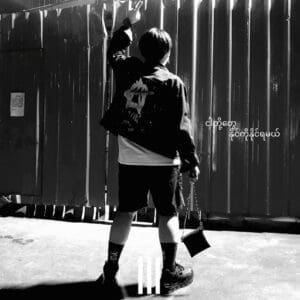 Hello everyone, my name is Myo Han Tun Kyaw and I'm one of the Global Leaders from Burma. I'm currently a computer science student at Bellevue College. Today, I would like to share a song from my country called "Yone Kyi Yarg" by Lay Phyu . Although the song was very popular in 2010, it got popular during the protesting stage of the Spring Revolution, when we protested against the military government.
So the reason why this song holds so much meaning for Burmese people, is because it tells us that we have to believe in what we are doing. And although we might have regrets and losses we still need to keep going to reach the final goal. In this song, people are literally sacrificing their life for this thing called "belief". It is relevant during the protests, because people are dying on the streets due to the military government.
Those people are fighting for freedom and we all are. So it helps us not to give up easily on our rights and freedom. The song is motivating and it's not only for protesting, you can listen to it anytime to get you motivated. It's a really good song. Enjoy!
Nada and Leda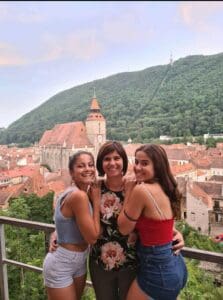 Nada: Hi everybody my name is Nada.
Leda: Hi everybody my name is Leda.
Nada: And we are from Italy. I'm currently studying at Bellevue College for my bachelor's degree in digital marketing. I love this song called "A Te" because it truly reminds me of the bond I have with my family.
Nada and Leda: In Italy, the family "La Famiglia" is really important.
BTS, the South Korean music group has taken the global music scene by storm, breaking records in numbers of albums sold and spun, twitter follows, number of fans, sold out concerts and much more. 
Their influence has been noted by many, including governmental officials who have tried to suppress BTS's reach and image in public. This story looks at who they are, their work and social reach in partnership with their fanbase, ARMY.
Reuters graph of BTS/ARMY fundraising for Black Lives Matter
Producer: Yuko Kodama – special thanks to Sam Sullivan, Christine Marasigan, Nancy Yang, Candace Epps-Robertson, Laura Mundt, Angela Young and Sherry Lynn Reynolds Anderson
Photo: Ashley[epidemic]
Live music events are missed by many during this time of social distancing.  Listen to Dan Cowan, the Owner of Tractor Tavern, and Leigh Bezezekoff, representative of The Washington Nightlife Music Association speak about the breadth of services impacted by this closure and their needs to survive through this time and what's to come.
Our Music Director, Iaan Hughes, is back at it, collecting a second round of go-to quarantine albums from KBCS DJs, local artists, and friends. If you missed it, you can check out the first round here.
Browse the selections below, then share what album is getting you through the day. (Share your album pick here) (more…)
The great American poet and jazz musician, Gil Scott-Heron, died today in 2011. He was 62 years old. As a boy, living with his grandmother – a civil rights activist, because these legacies can and should be passed down – he was introduced to the poetry of Langston Hughes and began to play piano. Best known for the peerless anthem "The Revolution Will Not Be Televised," his cleared-eyed lyrics continue to challenge and destabilize racial hierarchies in profound ways.
With today's SpaceX launch, the first crewed rocket to take off from American soil since Scott-Heron's death, I can't help but think of "Whitey on the Moon." It's a blunt expression of the pervasive inequality and racist violence that cripples this country; it's a cudgel of truth: "A rat done bit my sister Nell / With Whitey on the moon…/How come there ain't no money here? / Hmm! Whitey's on the moon."
Our Music Director, Iaan Hughes, reached out to KBCS DJs, local artists, and friends to find out their go-to music choices to get through these tough times.
Check out some of their selections then share what album is getting you through the day. (Share your album pick here)
Every year, the nooks and crannies of the hallways of a fancy, downtown Bellevue hotel are filled with bluegrass music during the Wintergrass Music Festival.  Wintergrass is a northwest bluegrass festival tradition bringing the region bluegrass artists from around the world, workshops on this musical genre and techniques, and a youth camp for the children on mid-winter break.  KBCS introduces you to a little of the culture behind a bluegrass festival – the jamming.