Music of the Moment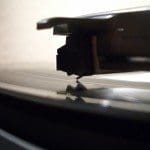 July 29, 2014 - 4:15 pm
5 brand new releases we can't wait to share with you this month:
1. Ruthie Foster Promise of a New Day (Blue Corn) – KBCS has been playing Ruthie's music for years, and her new album is sure to continue that tradition. Meshell Ndegeocello produced the album and she's perfectly captured Ruthie's amazing voice and the blend of Soul, Blues and Gospel music you will find here. This album does a fine job of capturing Ruthie being true to herself, to which I say "hell ya!"
2. Catherine MacLellan The Raven's Sun (independent) – Catherine is the daughter of Canadian singer-songwriter Gene MacLellan, who penned "Snow Bird", "Put Your Hand in the Hand", etc. Catherine recorded the album with her life and music partner Chris Gauthier. Her voice has never sounded better, and she once again has written some mighty fine songs. This is an album best to be savored with repeated listens.
3. Haas Kowert Tice You Got This (independent) – Three stellar musicians have come together and created a recording full of delightful textures and tones. Brittany Haas (Crooked Still), Paul Kowert (Punch Brothers) and Jordan Tice (Tony Trischka) are considered some of the best musicians on their respective instruments. Playing off of each other, the music conveys wonderful complex effortlessness. A must hear for any budding musician or fan of acoustic music.
4. Vaneese Thomas Blues For My Father (Segue) – Family legacy is often a mixed blessing. Vaneese is the daughter of Rufus Thomas, and the younger sister to Carla Thomas. Heady company indeed, but she totally holds her own on her new record. She penned most of the songs, and there's a duet with her father and her sister on this album. A terrific mix of Blues and R&B/Soul.
5. Peliroja Injusticia (Chulo) – This New York collective was "inspired by the sounds of Ethiopia, the Dominican Republic, Cuba and the Congo". The band consists of members from The Daptones, the Pedrito Martinez Group and Los Hacheros. Their sound captures sitting on a front stoop on a hot summer day in New York circa 1974. Take a trip with Peliroja, won't you?  You won't regret it.
Last month's top 3 releases:
1. Eden Brent Jigsaw Heart (Yellow Dog) – one exceptional album, with one exceptional voice. We just can't hear enough of this and we know you agree.
2. Taylor McFerrin Early Riser (Brainfeeder) – First full-length album from this composer, producer, multi-instrumentalist DJ. Just like his father Bobby, he's not afraid to mash up musical styles to create music that pays homage to the past, yet sounds completely new.
3. Keb' Mo' Bluesamericana (independent) – now here is an artist that has been creating music for a long while. Yet this new album finds him still completely hitting his stride. A really good album from start to finish.