91.3 KBCS Day at Crossroads farmers' market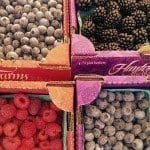 July 31, 2015 - 12:15 pm
Join us at Crossroads farmers' market in Bellevue, Tuesday, August 25th.
Sonya Green will be there, broadcasting live from 3p to 5p.
The first 1,000 visitors will receive a free KBCS grocery tote. [We regret to report that our totes fell victim to the shipper's weather delays. We will make them available to Crossroads farmers market visitors on September 1st.]
Hours: noon – 6:30p
Location: Crossroads Shopping Center east parking lot
Address: 15600 NE 8th St, Bellevue WA 98008
Map
Vendor list, and additional info.