Aloha Manono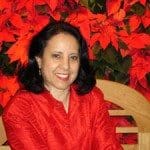 December 14, 2015 - 12:22 am
It is with great sorrow that we share sad news of the passing Friday, December 11th, of a beloved host of Hawai'i Radio Connection on KBCS and a true embodiment of aloha in the Seattle-area's Hawaiian community, Manono Aki McMillan.
If you knew her – well, you knew her. She was honest, caring, giving, loving to so many for so long. If you didn't know her – here is a lovely profile written a decade ago by Uncle Danny Kaopuiki for the Northwest Hawai`i Times newspaper: Kama`aina Profile — December 2005
Our love and sympathy go out to her family and friends.