Music of the Moment – October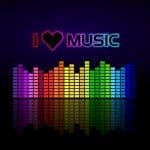 September 30, 2016 - 10:47 pm
Check out these five new albums we're loving right now.
Margaret Glaspy – Emotion and Math
St. Paul & the Broken Bones – Sea of Noise
Courtney Marie Andrews – Honest Life
Macy Gray – Stripped
Chuck Foster – California Dubbin'

Margaret Glaspy – Emotion and Math
Millennial torch songs? Glaspy is young enough that grunge could be her parent's music, and while there is a certain kinship, the anger has been replaced by something more like wry resignation. The songs are funny in the way Randy Newman songs are funny, but instead of third person character studies he could sidestep as needed, Glaspy takes a revealing generational selfie that's personal, raw, and unflinching. One of the year's best releases.
St. Paul & the Broken Bones – Sea of Noise
Hey, have you heard these guys? That's what you say to someone about the gritty Birmingham soul band St. Paul & the Broken Bones.  Their sophomore release finds them unwilling to simply revisit the success of Half the City. Front man, Paul Janeway, ramps up the tension between his conservative upbringing in the church and progressive viewpoints as an adult. It's a musically volatile mix of restraint and emotion unleashed that might make you think, but will surely make you groove.
Courtney Marie Andrews – Honest Life
There's an unmistakable retro quality to the new recording by Courtney Marie Andrews, yet the album also refreshingly lacks gimmick and affectation. She's not trying to out honkytonk the latest classic country torch bearer. The boozy ballads (which don't make up the whole album) aren't about drinking, but – and the change is subtle, but important – drinkers. That's simply to say the album is more concerned about heart than action and how the first drives the second. Andrews' voice has the clear quality of Judy Collins and her lyrics the emotional vulnerable, and clear-eyed toughness of Merle Haggard. A potent mix.
Macy Gray – Stripped
Macy Gray has always gone her own way when it comes to her records. From her early accidental R&B hits, to tributes to Stevie Wonder, she's also rarely stayed in one musical place. Her latest album, Stripped, finds her pivoting again. This time she's backed by a small jazz quartet, recorded around a single binaural mic as they revisit her back catalogue, as well as, covers from Bob Marley and Metallica. The latter completely unrecognizable as a bop tune. The overall sound is quiet, languid, and perfect for all those coming rainy Sunday mornings.
Chuck Foster – California Dubbin'
"A true ambassador of Roots Reggae DUB, Chuck Foster brings us another solid album. When asked about dub music, this is the style that often comes to mind: Solid bass and drums with familiar melodies and wafting atmospheric vocal samples, warm, loving, echo-effected affection, meditative, total hang loose style." – DJ Gregory D'Elia, Variations