Go to Quarantine Albums Pt.2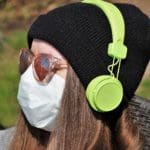 May 27, 2020 - 1:15 pm
Our Music Director, Iaan Hughes, is back at it, collecting a second round of go-to quarantine albums from KBCS DJs, local artists, and friends. If you missed it, you can check out the first round here.
Browse the selections below, then share what album is getting you through the day. (Share your album pick here)
Patrick Whalen (KBCS Program Director)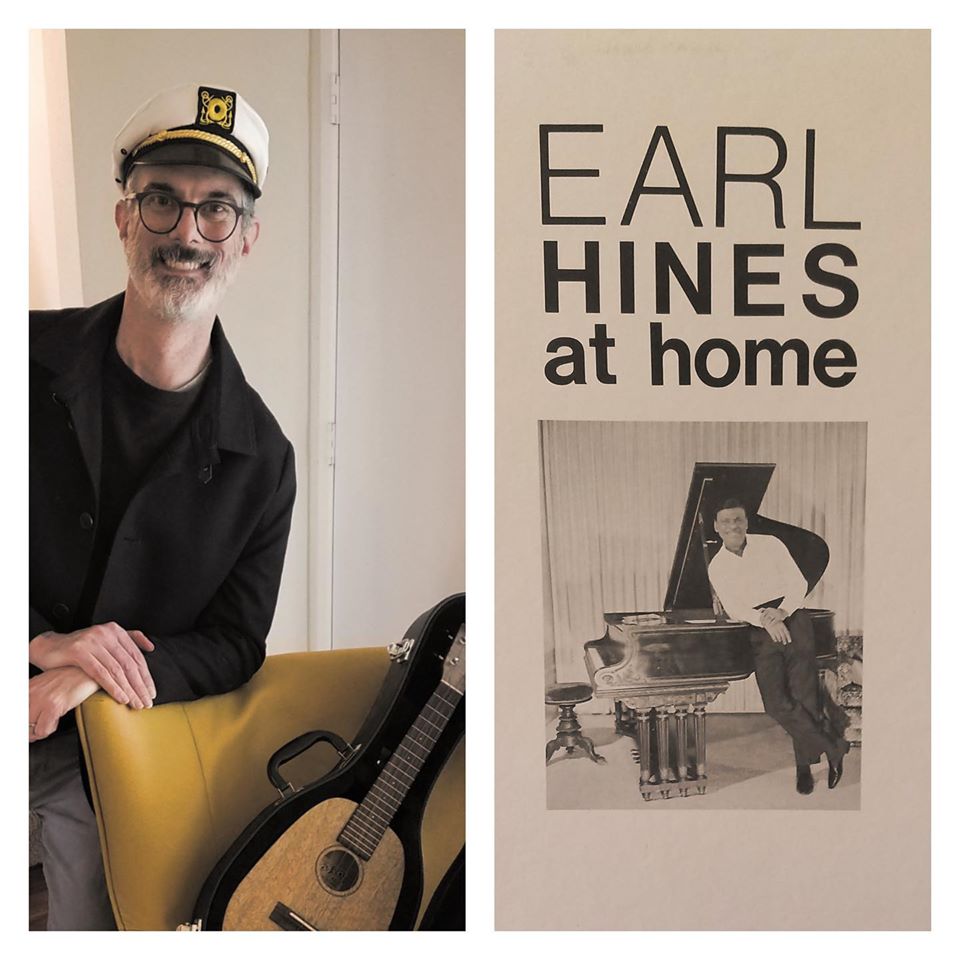 Sometimes even Earl Hines worked from home. This quarantine album pick comes from Patrick Whalen, our jauntiest Program Director! See his thoughts below:
"I dearly love this album. It is not collectable or critically acclaimed, despite the prominence of Earl Hines as a pianist and bandleader. Just Earl at his Steinway grand, playing whatever comes to mind. There is one vocal number, "It Happens to be Me," which was a non-hit for Nat King Cole. If you and I were pals in the '80s or '90s and I gave you more than one mix tape then you've heard this version of that song. The liner notes say that the recording session consisted of setting up the mics, turning on the recorder, and leaving the room. Alone, Earl walked around the couch, closed the living room curtains, adjusted the swivel stool, and sat. He listened for a moment to some songbirds nestled in the elderberry."
Auntmama Mooreman (KBCS DJ – Sunday Folks)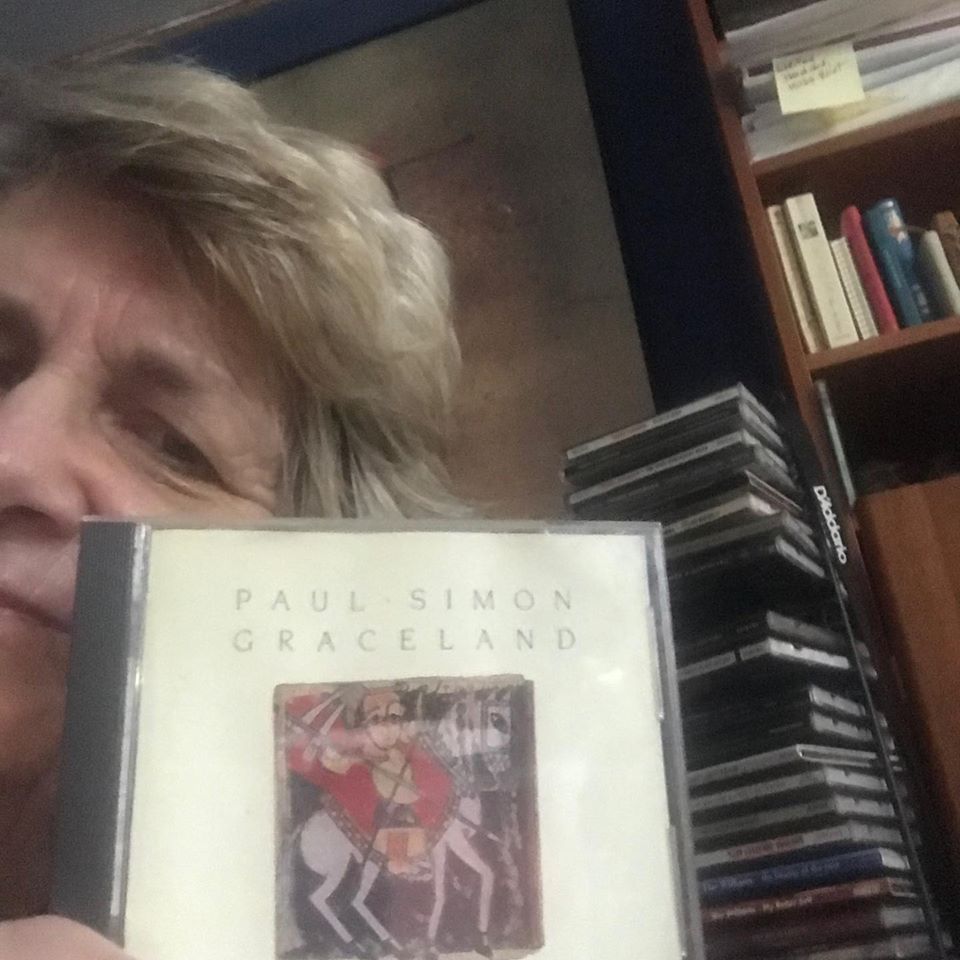 Sunday Folks' host and resident KBCS storyteller Auntmama Moorman gives us her go-to quarantine album:
"It is the great pandemic of 2020. Thankfully most of us have shelter and music. A lot of music. But if I had to pick just one CD for company, the choices get hard. So, I might select a combination of pop, Zydeco, South African a cappella with country drive and a mess of controversy. A CD like Paul Simon's Grammy winning Graceland. Yep, it is a genre bending collaboration with tracks still dancing in my head.
I happened to watch Saturday Night Live on a 1986 summer night, when Simon blended cultures mixing 1950's Americana with a Capella choir I'd never heard. Their voices were a lazy river flowing through velvet. It was unforgettable.
A few months later, I bought Graceland from a now defunct Tower Records, became hooked on joyful Ladysmith Black Mambazo and baptized by the title cut backed by the Everly Brothers. It's a little like speedy Johnny Cash galloping with pedal steel guitar.
Deep bass stretching from the Mississippi Delta through "the cradle of the Civil War" is home to me. It's a traveling song to Elvis Presley's Memphis mansion. It's world music, honeyed rhythms dipped in bluesy chord changes and the image of Paul Simon with his nine-year-old traveling companion.
Songs unfold like a play. Tears, tension and foolery mix. Tennessee meets a township called Ladysmith. Percussion prevails. The track, Diamonds on the Soles of Her Shoes is a wealth of beats with space to hum and repeating themes like African music.
You know the CD. It's almost a sing along album by now. But it is more. Paul Simon didn't want to write a political album but it was recorded during a dire human rights crisis. He was skewered with accusations. Was he stealing African music or promoting it? Did we need a white man to discover black people? Was Simon a hero for defying the international boycott on South Africa or just arrogant? This gives me music to dance around the kitchen. It makes me question how we got sick and accept staying home.
I didn't know the term 'cultural appropriation' when I first heard Graceland. I did know music can transcend politics but seldom escapes it. The CD stands the test of time in many ways. One of them is the nine-year-old, Simon Harper, joined Dad in the business, growing up to make his own music.
That's a pick from my shelter. Hope yours is safe and healthy."
Liam Fitzgerald (Local artist and band member of The Rainieros)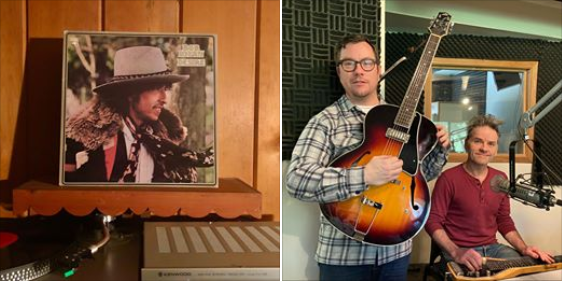 This quarantine album pick (Bob Dylan's Desire) comes from Seattle's answer to Hank Thompson 😎; The Rainieros have made us two-step for more years then we'd care to count, though we're holding out for a few more.
"Every song is a story, sometimes multiple.
I visualize every supporting character, and imagine all of their backstories. This era is defined by the rhythm section. Howie Wyeth's drumming dances around the beat. It's unpredictable, interesting, but never too much. Rob Stoner (bass) drives the whole bus from the backseat. I've listened to this album for decades and still find new details."
Iaan Wants to Know!
Our Music Director Iaan Hughes is curious. In the untimely event that you find yourself stranded on a desert island with only one of these two albums to listen to, which one do you choose?
[socialpoll id="2646499″]
Patty Fong (KBCS Emerita)

A beautiful write up of an essential Chicano voice by KBCS DJ emerita Patty Fong:
"As the host/creator of Musica de la Raza, off the air for now, I was delighted to feature the creatively diverse music of Lalo Guerrero, a Mexican-American hero. Honoring Lalo Guerrero, the 'father of Chicano music'. At a time when the American children of first generation Mexican immigrants were making their place in American society and culture, Lalo Guerrero was an important voice for Mexican-Americans.
He and like minded Chicanx compatriots such as Don Tosti made music that had Latin and Mexican roots but that also embraced American roots such as jazz, boogie woogie, ballads and blues. And like the American music and values they were influenced by and influenced in turn, the pachuco factor added a flair for rebellion which appealed greatly to their young Mexican American fans. Finally, Lalo Guerrero was also a huge voice for the Chicano Civil Rights Movement as he recorded "El Corrido de Delano". In 1997, Guerrero was awarded the National Medal of Arts from President and Mrs. Clinton for a Lifetime of Creative Achievement, the first Chicano to receive our nation's highest arts award."
Gordon Todd (KBCS DJ – Mostly Acoustic)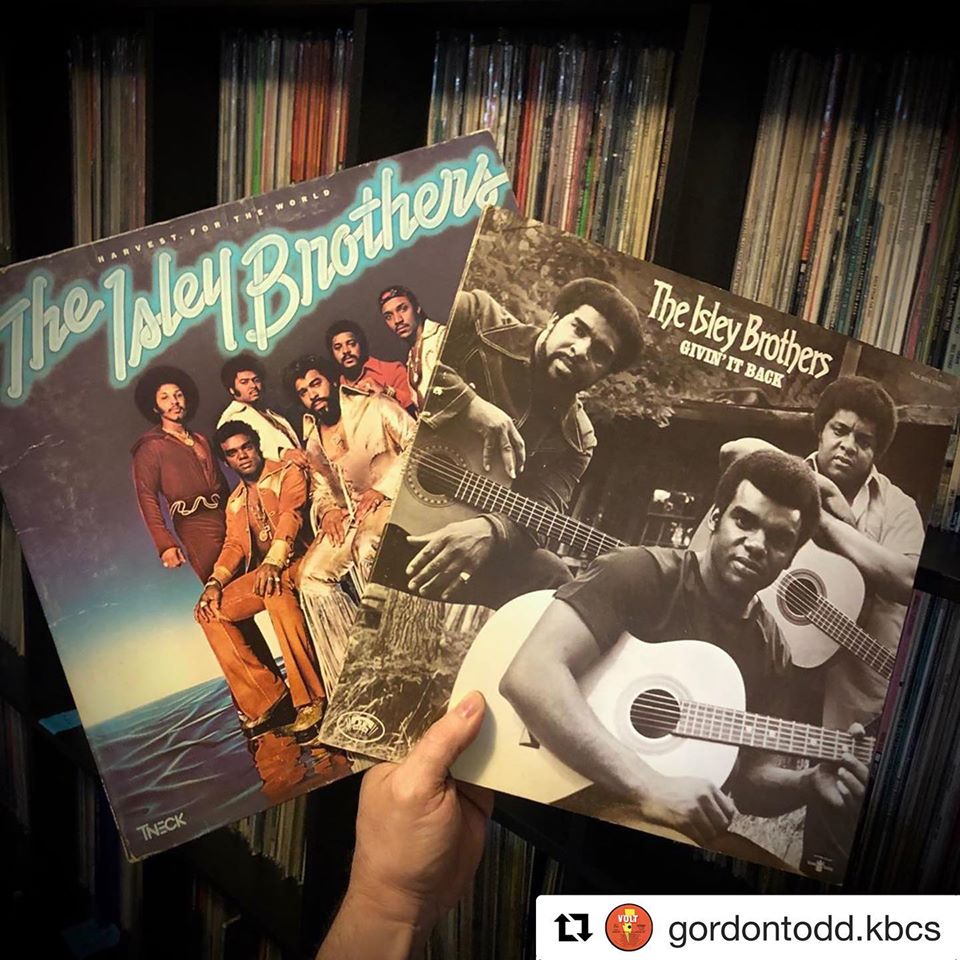 We think Gordon Todd's sweet vinyl collection is a quarantiner's dream. Check out his thoughts on a couple of Isley Brother classics:
"Several Isley tunes have been on repeat on the turntable and in my head the last few days. "Harvest For the World" and "Love the One You're With" are particularly germane for the pandemic lockdown. Their brand of soul soothes my weary head.
Seems the Isleys don't get the plaudits they deserve in the history of soul. Their career spanned R&B, Motown, funk, social commentary, slow jams, you name it. They were relevant stars on the charts for 30 years!"
Jill Freidberg (KBCS Emerita)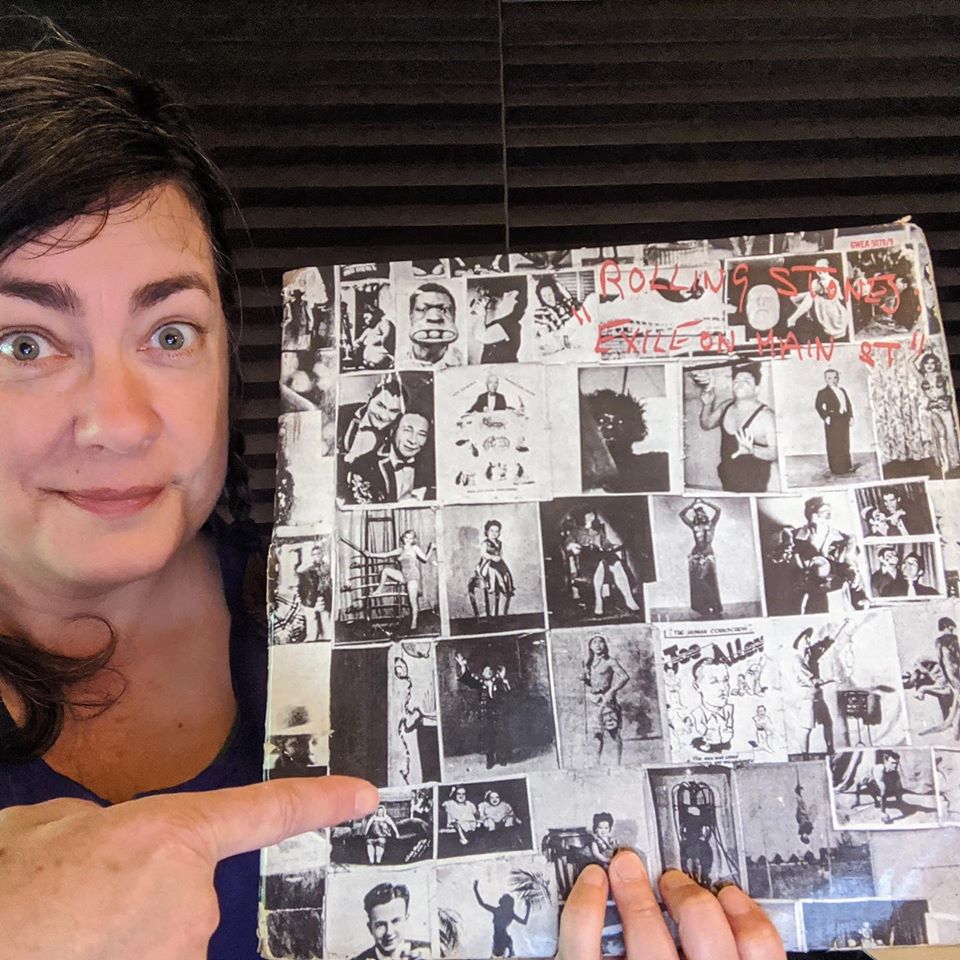 Exile on Main St. turned 48 this year. Wait, what? Don't think about it. Instead read Jill Freidberg's memory piece on this masterpiece. Who bought this new?
"In my youth, I worked as a deckhand on a 100-year-old Danish schooner in the Caribbean. Every night, the captain would make rum and cokes for everyone, and the Danish first mate would put Exile on Main Street on the ship's cassette player boom box, and he would belt out every song in his charming Danish accent, while we all lay around the deck of the ship listening to night time settle in the tropics, smoking Danish cigarettes and drinking our rum and coke. Association is a powerful thing. This will always be one of my top ten."
Jill Freidberg (2nd Pick)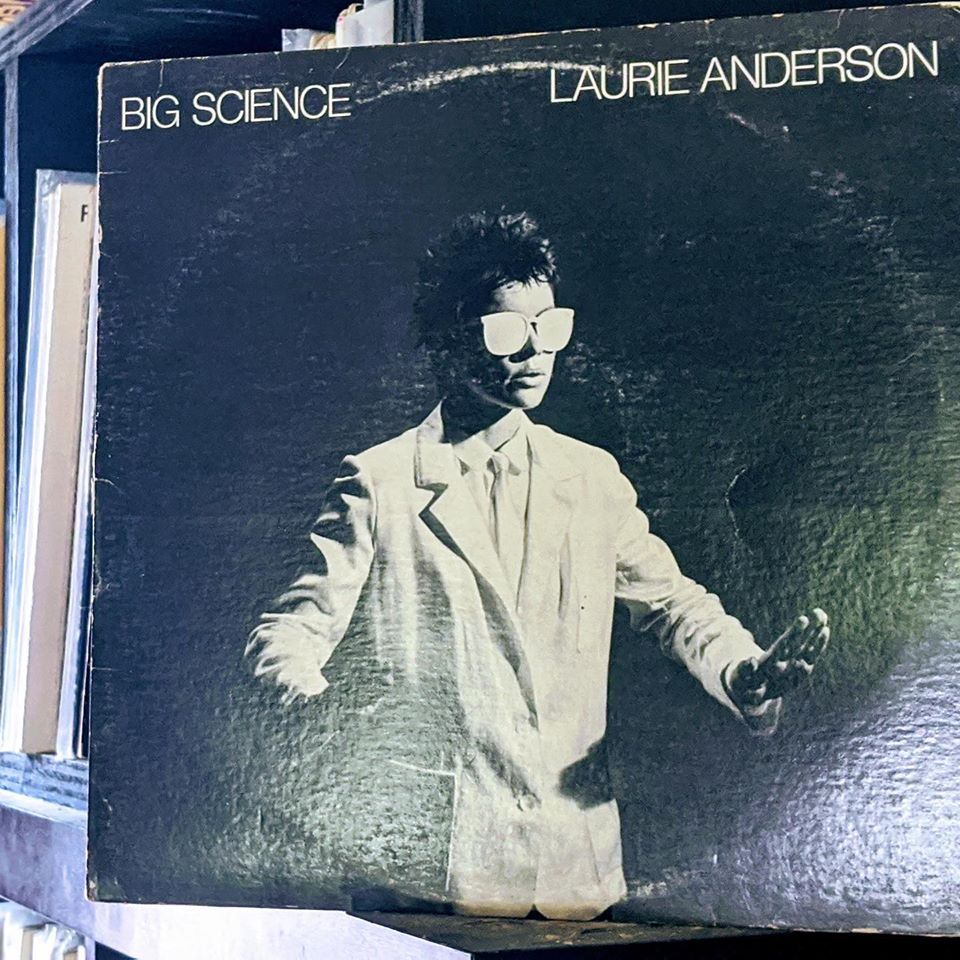 A truly essential and era defining album for our quarantined times; for anytime. Unable to pick just one album, Feidberg says:

"I love Laurie Anderson so much. Not just her music. I love HER. She's so smart and funny and prophetic and no-nonsense. When I listen to her music, it's as comforting as I imagine it would be to walk around Seward Park with her and some dogs."
Iaan Hughes (KBCS Music Director)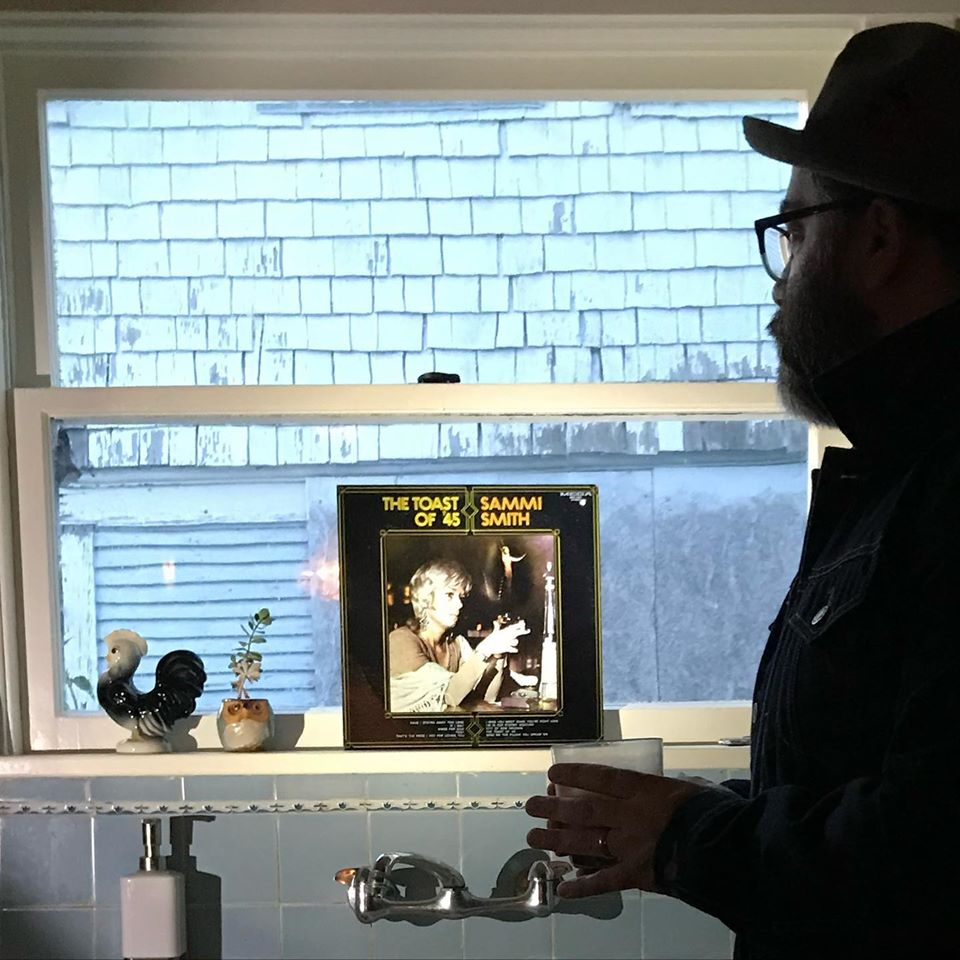 "Nights are long and perhaps only one quarantine record will not do. Fortunately, us lonely-hearts will always have Sammi Smith's extraordinary run of albums between 1970 through 1973: Help Me Make It Through the Night, Something Old, Something New, Something Blue, and her sublime masterpiece of heartbreak The Toast of '45.
All of the records have gems, but The Toast of '45 was a statement. For the lonesome souls; adrift and forlorn, barely anchored by the heavy crystal of a rocks glass, the album is a barrier reef; partly protective and sustaining, but also deadly if poorly navigated.
Sammi confesses our regrets so we don't have to. That's why she never became the star she should have been; she was too selfless. She gave us what most singers keep deep within themselves and you can't put a person like that on top. It would be far too real."
Fleur Woods (Local artist and band member of The W Lovers)
Fleur Woods of The W Lovers shares 3 favorite albums during these quarantined times: something old, something new, something local, too!
Tyler Edwards (Local Artist)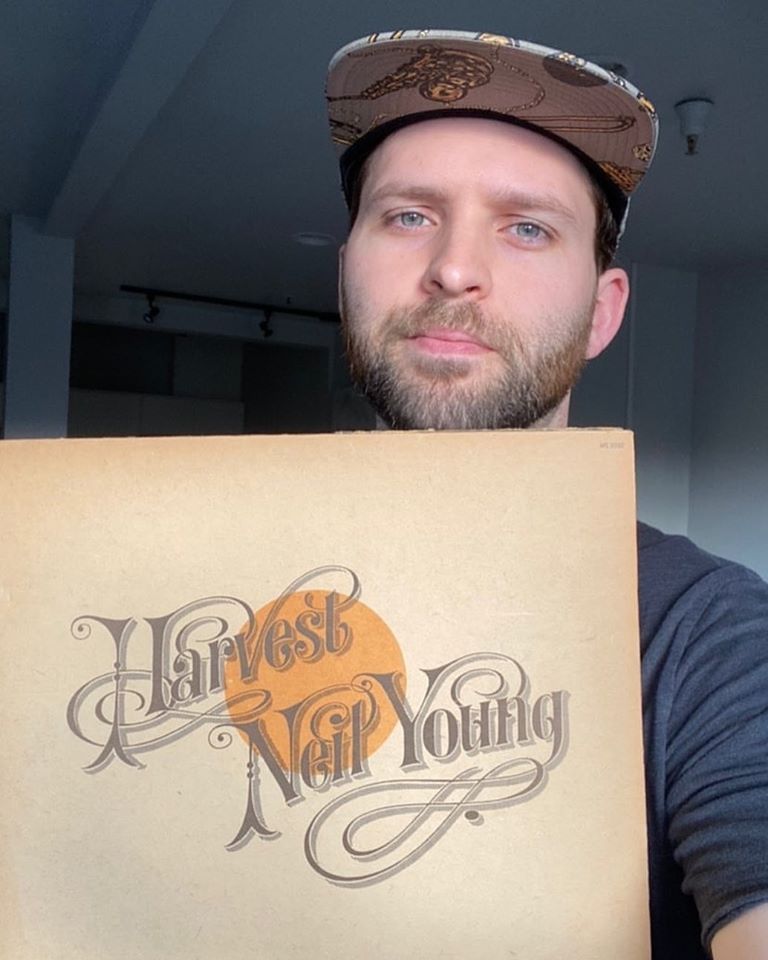 We think Neil Young's "Harvest" is a perfect quarantine album choice from Seattle based singer-songwriter Tyler Edwards – as both are heart-on-their-sleeves kinda guys. Keep reading for Tyler's thoughts on this album:
"This was the first vinyl I ever spun on a record player… it's also the first record I stole from my parent's collection haha, turns out my mom has better taste than my dad. I love the simplicity and depth of this record. These are really well written songs that could live solely on a guitar and vocal. The arrangements and recordings sound raw, emotional, and real. They don't subtract from the songs, but they serve the songs. Great art feels universal and personal, and this record communicates that to me."