KBCS GM Message – April 2022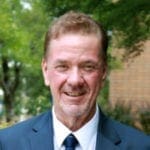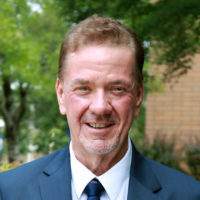 April 28, 2022 - 1:45 pm
Thank you to everyone who donated to true Community Radio KBCS during our Spring Fundraising campaign. This annual campaign was successful because of the generosity of listeners, like you, which comprises the largest and most important source of operating income for KBCS.  I am happy to report to you that we are still slightly ahead of where were last year at this same time, and last year was one of the best years ever for KBCS fundraising.
Other, larger noncommercial educational radio stations often have large endowments, robust institutional support, and deep pocketed corporate sponsors they can rely on in addition to listener support. But at the smaller independent stations like KBCS, listener donations are primarily responsible for keeping the lights on.
True community radio stations like KBCS help build stronger communities by providing a broadcast platform for everyday people and not just broadcast professionals to have a voice on the air.
At KBCS, over 80% of our programming is produced and hosted by local volunteers. Think about that for a minute. Local people sharing their passion for music and life here in our unique little corner of the world. That's important and a hallmark of a thriving and more egalitarian democracy. I believe that the public airwaves belong to all of us and not just a privileged few. I'm sure most of you do too.
Community radio stations like KBCS often tell the difficult stories of marginalized people that are all too often ignored by the mainstream media. Independent community radio stations like KBCS, understand the need for a more enlightened and informed electorate and live by the belief expressed by President Thomas Jefferson that, "a nation that expects to be both ignorant and free…expects what never was and never will be."
Again, thank you for your support of true community radio here in the beautiful Pacific Northwest. For nearly fifty years, regular donations from everyday people like you have kept this tradition of true community radio alive at KBCS. But remember we don't only need your financial support we also need your moral support so help us spread the word and make sure our local elected officials know you support increased funding for independent noncommercial radio like KBCS.
In closing, I want to acknowledge two people at KBCS that have decided it's time to move on. For the past 33 years Larry Lewin has hosted the popular folk music program, "Our Saturday Tradition" on KBCS. Although Larry officially retired from Boeing many years ago, he has now decided to retire from hosting his radio program on KBCS. Also, our popular late afternoon music host, Judy Lindsay, has completed her education at Bellevue College and is now moving on to pursue her passion for digital media and filmmaking. Both Larry and Judy will be sorely missed, and we all wish them the best of luck as they embark on a new stage of their life journey.
Dana Buckingham
General Manager and Proud Sustaining Contributor of Community Radio KBCS