Children's Film Festival Seattle
, is finishing up this weekend.  There's still time for you to catch a flick with a kid, or to satiate your inner child.  The festival features over 150 films from dozens of countries. Showings are at
Northwest Film Forum
in Seattle's Capitol Hill, or you can view all the films online through the end of the weekend.  
KBCS interviewed the Festival's Director, Kendra Sherrill, about event highlights, and why an independent film festival for kids is important.  
Producer: Yuko Kodama
Photo: by Derek Edamura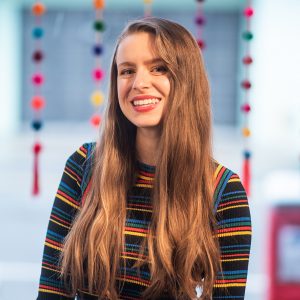 The Paper Tigers
, a new Kung Fu drama comedy screens at the
Seattle Asian American Film Festival
on Saturday, March 6.  It's a filmed, produced and directed by three homegrown Pacific Northwest friends.  KBCS interviewed the Director, Bao Tran about the film, and about the role martial arts can play in the Asian American male experience.
The Seattle Asian American Film Festival (SAAFF) is on now through March 14th.   In addition to films centered around the Asian American narrative, the event features panel discussions on the disappearance of local Asian American gathering places and the topic of healing from miscarriage stillbirth and infant loss.  The film festival also partners with local Asian American restaurants for the celebration.
Listen in on this KBCS interview with SAAFF Co-founder and Executive Director, Vanessa Au about the films featured this year (COVID19 was one of the themes), and what makes this event important for our community. (more…)
Reverend Osagyefo Sekou is a Musician and Theologian in Residence at Seattle's Valley and Mountain Fellowship. Reverend Sekou discusses art and its role in social movements.
Brooklyn-based filmmaker, Alvin Tsang came to the United States from Hong Kong when he was 9 years old.  His mom and stepfather worked day jobs, and by night, Tsang and his two siblings joined the parents to clean office buildings.
Tsang's film, Reunification is about the immigrant experience of navigating a family who has straddled cultures and weathered  trauma. Reunification was recently featured at the Northwest Film Forum. (more…)
The Langston Hughes African American Film Festival begins Thursday, April 27, 2017 and runs through Sunday the 30th. Click here for the lineup.
Also check out an interview with the event's Consulting Producer, Karen Toering and with Jennia Frederique Aponte, Co-Director of one of featured film, 90 Days.
The Social Justice Film Festival has started, and features  52 films this year.  The Film Festival dives into topics ranging from workers' rights to environmental issues. KBCS News Director Yuko Kodama spoke with Rhenda Meiser, Communications Director for the Social Justice Film Festival, and with two local filmmakers, Christy X whose short, Local Treasure screens on October 24th, and Jo Ardinger whose work in progress, Personhood screens on October 25th.
Resource:
National Advocates for Pregnant Women
The recent viral photo of Ieshia Evans standing in peaceful protest as she is arrested by police in riot gear is reminiscent of photos from the Civil Rights movement of the 1960's. The struggle for equality and respect continues in this era with the Black Lives Matter Movement. The Seattle Art Museum is hosting an exhibit called Go Tell It: Civil Rights Photography on display now until January 2018. The exhibit features work from several artists including multi-platform artist, Shikeith. Sonya Green spoke with Shikeith in May about his video project, #BlackMenDream.
The 11th annual Langston Hughes African American Film Festival is underway at the Langston Hughes Performing Arts Institute in Seattle. What began as a weekend series 11 years ago is now a nine-day festival with everything from short to long films and documentaries. And new this year is the addition of food trucks for weekend festival events. Also this year the festival features three local filmmakers. One of them joins me in the studio today. Briaan Barron created and directed a mixed-media documentary short, "Steamfunk & Rococoa: A Black Victorian Fantasy". The short explores a little-known genre called Steampunk.
KBCS Music + Ideas Host Sonya Green discusses how people of color are creatively telling their stories through the Steampunk genre with Briaan Barron.
Well over 10,000 people in Washington are deaf.  Our state hosts a rich variety of resources for the deaf.  Today, we look at the culture contributed by, for, and of the deaf in our region.  The deaf community produces plays, advocates for art tours at museums interpreted in sign language, organizes community discussions on the arts and current events  …and produces, directs and acts in films by and for the deaf community and for the general public.  The films in the upcoming Seattle Deaf Film Festival are subtitled for access to all.
Music + Ideas host, Sonya Green speaks with Seattle Deaf Film Festival Director about the Seattle Deaf Film Festival and Deaf Spotlight, an organization that promotes arts for the deaf community.
Guests: