Lauren Iida
is a local artist, whose work adorns public spaces including the Washington State Convention Center, Plymouth Housing in Seattle and Uncle Bob's place in Seattle's Chinatown International District.  Her main medium is hand-cut paper. 
Iida's Japanese American grandparents were incarcerated during WWII.  They were among 120,000  people of Japanese descent who were forcibly removed from the west coast into barracks in the deserts of the interior US.  She describes how she processes her family's trauma, and how it's inspired her artwork.
Iida is represented by
ArtXchange Gallery.
She'll be
unveiling a 30 foot paper memory net
featuring symbolic objects from the book,
Swimmers,
written by Julie Otsuka, May 19th at 7 pm at the Seattle Public Library Central Branch in downtown Seattle. Otsuka will be speaking about the book.  Registration will be required for the
event
. 
Producer: Yuko Kodama
Photo: From Lauren Iida
In 1956, Autherine Lucy, a Black student was expelled from University of Alabama within the first three days of starting a master's program in Education.  Lucy had enrolled at the school just after the Supreme Court case, Brown vs Board of Education deemed segregation of public schools illegal. It wasn't until 1988 that Lucy's expulsion was annulled and she re-enrolled in the same program.  She graduated in 1992.
KBCS's Ruthie Bly brings you this story about Autherine Lucy's commitment to pursue her master's degree.  This story is produced in partnership with Sankofa Impact. Sankofa Impact is a non-profit organization which hosts events and trips to engage community in informative and transformational discussion around the Black freedom struggle.
Producer: Ruthie Bly  Special Thanks to Valentina Cooper for help with editing this story.
Photo: Gene Herrick -AP News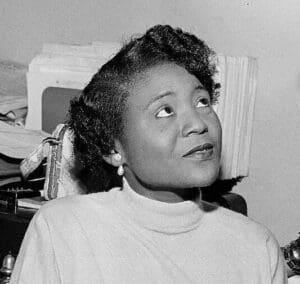 Children's Film Festival Seattle
, is finishing up this weekend.  There's still time for you to catch a flick with a kid, or to satiate your inner child.  The festival features over 150 films from dozens of countries. Showings are at
Northwest Film Forum
in Seattle's Capitol Hill, or you can view all the films online through the end of the weekend.  
KBCS interviewed the Festival's Director, Kendra Sherrill, about event highlights, and why an independent film festival for kids is important.  
Producer: Yuko Kodama
Photo: by Derek Edamura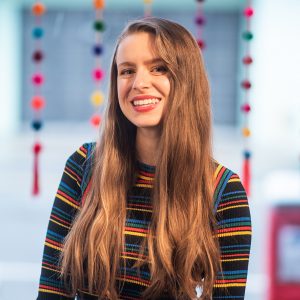 The Northwest African American Museum (NAAM) is possibly the only museum in the country to house a choir.  NAAM was closed for renovation until January, 2023. During the pandemic, the African American Cultural Experience choir became the mobile arm of the museum. The choral group shares Black/US history  with the community through music that expresses the Black experience. 

Listen in on this excerpt of a KBCS interview with NAAM President and CEO, LaNesha DeBardelaben about the significance of this choir.  
Producer: Yuko Kodama Special thanks to Jalisa Bass for contributing to editing
Photo: NAAM
Music Clips: NAAM ACE Choir and KNKX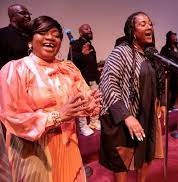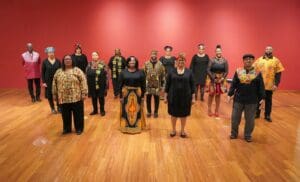 In the face of rapid residential development, Seattle's urban trees are in the crosshairs. 60% of the city's urban canopy is on residential lots. Tree advocates say housing and trees can co-exist, but have yet to convince the Seattle's Department of Construction and Inspection.
Producer: Martha Baskin
Gerald Donaldson is a Family Support Worker at Leschi Elementary School in the Seattle Public School System. He assists families who need help, so the children at Leschi can thrive in school.

Donaldson describes the challenges through the pandemic (from our interview with him last spring), and gives a more recent update of where many of his families are in their support needs now.
Producer: Yuko Kodama
Photo: Yuko Kodama
Emijah Smith assists Black families in the region navigating the school systems.  Smith shares her own experiences in advocating for her loved ones and what led her on this path. (more…)
On April 21st, 2021, Former Minneapolis law enforcement officer, Derek Chauvin. was charged guilty on all counts for the murder of George Floyd, a black father.  KBCS reporter, Gol Holghooghi took to the streets of Seattle's Central District and Capitol Hill neighborhood to ask people about their impressions after this historic event.
Producers: Gol Holghooghi and Yuko Kodama
The Seattle City Council Public Safety Committee will hold a discussion on the police chemical weapons ban today (January 12, 2021) at 9:30 this morning.
Sign Up for public comment starts at 7:30 am and is open until public comments ends.
This would be the first discussion about the police use of tear gas, blast balls, chemical weapons and other crowd control weapons used against Black Lives Matter protests.


Ron Chew is a local Journalist, Author and the Executive Director for International Community Health Services.  He reflects on decades of recording the stories of the people in Seattle's Chinatown International District in his new book, My Unforgotten Seattle.  (more…)