What do the recent Women's Marches and the Women's Suffrage March of 1913 have in common? Racial controversy.  Listen in on what it took for people with intersectional identities to fight for the right to vote.
On Saturday, January 20th, 2018, tens of thousands of people marched through Seattle for the second annual Women's March. Some criticized last year's march for mostly representing white women, and not offering a broader message representing a diversity of women's experiences. KBCS's Casey Martin was at the march and asked people if this year's march felt more inclusive than last year's.
Between 150,000 and 175,000 people took part in Saturday's Women's March on Seattle. Listen in on some sounds from the event and hear what people had to say.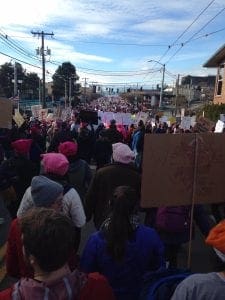 A large crowd of peaceful protesters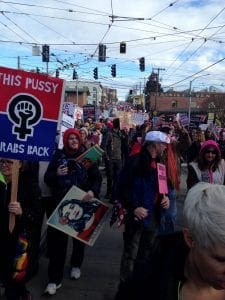 Filling the streets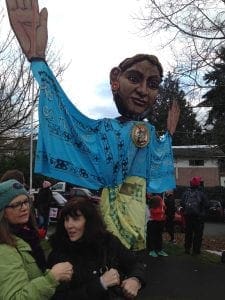 A look at a march puppet in action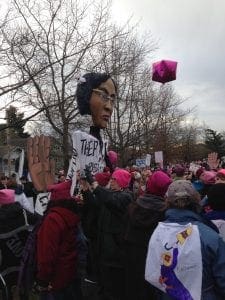 A buzz among the local parent crowd leading up to this weekend's women's marches is whether or not to take kids to the event. KBCS's Yuko Kodama spoke with the co-authors of the blogpost "Activist Mama's Guide to taking kids to a march" for some advice on how to prepare to go with children in tow.