Sustainability Campaign Update – 3rd Quarter
April 19, 2021 - 12:04 pm
On June 30, 2020, Bellevue College notified KBCS that the college would no longer supplement the station's budget (read the original notice). In the past, KBCS depended on this supplemental funding from Bellevue College for around $150,000 annually, in order to have a balanced budget. The loss of supplemental funding means that KBCS needs to raise $150,000 above what it raised in the prior fiscal year to have a balanced budget and be financially self-sustaining.
The year-long KBCS Sustainability Campaign began on July 1, 2020 and continues through the end of our fiscal year on June 30, 2021 (read original announcement). The goal of the sustainability campaign is to increase fundraising by $150,000 over what was raised last fiscal year and add 1,000 new monthly donors so the station can create a more reliable base of support to budget from.
KBCS's 3rd quarter ended on March 31, 2021. and you'll find an update on our 3rd quarter below. You can also see our 1st quarter update here and 2nd quarter update here.
Update on Goal 1 – Add 1,000 new sustaining donors to the KBCS family of supporters
As of the end of our 3rd quarter (March 31, 2021), KBCS has added 611 new monthly sustaining donors of our 1,000 sustainer goal. By adding 1,000 new sustaining donors at an average of $12.50/month before the end of the fiscal year, KBCS can increase its revenue by $150,000/year, the amount needed to make up for the supplemental funding cuts from Bellevue College. Becoming a sustaining donor through a credit/debit card or directly through a bank account is quick and easy and best of all, you'll always know you're doing your part. If you haven't already, consider becoming a KBCS Sustaining Donor today!
Update on Goal 2 – Increase overall fundraising for KBCS by $150,000 over last fiscal year
Thank you so much to everyone who has supported KBCS already this fiscal year and to all of our ongoing sustaining donors. With your help, KBCS's 3rd quarter ended well.  As of the end of our 3rd quarter, KBCS has raised $793,875 of our $1,073,259 goal for the fiscal year/Sustainability Campaign. As we enter the final quarter of our fiscal year, we're confident that with the continued support of our generous donor-listeners, sustaining donors, and annual grant from the Corporation for Public Broadcasting, we can meet our overall goal and make KBCS self-sufficient.
Again, on behalf of the KBCS staff, our talented volunteers, and everyone listening, we cannot thank you enough for being an active supporter of the station. You have brought KBCS so close to the finish line on our Sustainability Campaign and showed up when the station needed you the most. We look forward to serving you for years to come, and thank everyone planning to give soon, in advance.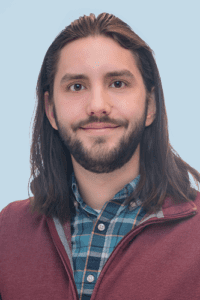 Ben Brandow
KBCS Membership Director