Greetings KBCS listeners and Supporters,
Our apologies on the recent disconnect with the KBCS streaming link.
We have a new Streaming Link
Here it is:
https://stream.pacificaservice.org:9000/kbcs
This link can be copied into media players and some 'radio devices.'
Sometimes with a change to stream URL, there may be a duration of time before other devices and streaming media players like Grace, Sonos, Alexa and iTunes pick it up automatically.
Many similar services like TuneIn, such as Simple Radio, can pull a streaming feed from online search of websites and online streaming. This can take a few days to reset with the updates to consumer 'radio devices' and media players.
We also have a new player:
Launch KBCS Player
Sorry for the inconvenience with these changes.
Thank you for your listenership and support.
Take care
Sincerely,
KBCS Operations Department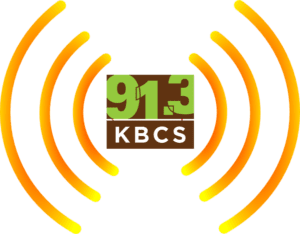 KBCS Presents:
"One of the last true links to the great folk traditions of this country, with over 40 albums under his belt, Ramblin' Jack Elliott is considered one of the country's legendary foundations of folk music. Long before every kid in America wanted to play guitar – before Elvis, Dylan, the Beatles or Led Zeppelin – Ramblin' Jack had picked it up and was passing it along. From Johnny Cash to Tom Waits, Beck to Bonnie Raitt, Ry Cooder to Bruce Springsteen, the Grateful Dead to The Rolling Stones, they all pay homage to Ramblin' Jack Elliott.
In the tradition of roving troubadours Jack has carried the seeds and pollens of story and song for decades from one place to another, from one generation to the next. They are timeless songs that outlast the musical trends of any given day. He wrote one of the first trucking songs-Cup of Coffee-recorded by Johnny Cash, championed the works of new singer-songwriters such as Bob Dylan, Kris Kristofferson and Tim Hardin; and became a founding member of Bob Dylan's Rolling Thunder Revue. He continued the life of the traveling troubadour influencing Jerry Jeff Walker, Guy Clark, Tom Russell, The Grateful Dead and countless others.
Ramblin' Jack is a two-time GRAMMY winner, National Medal Of Arts recipient, and in 2016, received a Folk Alliance Lifetime Achievement Award. Featured in the recent Rolling Thunder Revue film by Martin Scorcese and also in the early 2019 PBS release of the Woody Guthrie All Star Tribute Concert Center, Ramblin' Jack is an icon of American roots and folk music. A lover of storytelling and veteran troubadour style musician, on tour he is in his element and known for telling the tales gathered along his magnificent journey through the roots of Folk, Blues, Americana and Cowboy music and poetry. His permanently enshrined seat at Woodie Guthrie Center Theater in Tulsa, OK., sits among other greats, including Lead Belly, Cisco Houston and Pete Seeger.
"Nobody I know—and I mean nobody—has covered more ground and made more friends and sung more songs than the fellow you're about to meet right now. He's got a song and a friend for every mile behind him. Say hello to my good buddy, Ramblin' Jack Elliott." -Johnny Cash, The Johnny Cash Television Show, 1969."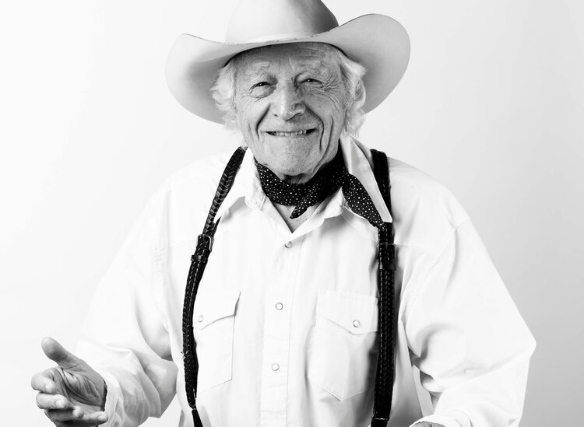 KBCS 91.3, Washington Blues Society and Dimitriou's Jazz Alley welcome the debut of 2022 BMA winner "Contemporary Blues Female Artist" singer/saxophonist Vanessa Collier for two nights and two shows. Band members are: Vanessa Collier (vocals, saxophones, guitar), Laura Chavez (guitar), Andrew Crane (bass), and Byron Cage (drums). Show times Tuesday and Wednesday at 7:30pm. Doors open at 6:00pm.
There's a young lady [Vanessa Collier] came onstage with me, I forget where I was, but she's playing an alto saxophone, and man, she was amazing." – Buddy Guy
A master musician, multi-instrumentalist and dual degree graduate of Berklee College of Music, Vanessa Collier is blazing a trail, racking up an impressive arsenal of honors, and has already singled herself out as an artist of distinction and one we would all do well to watch.
It's not simply the accolades she has accumulated so far, although they've been many — two Blues Music Awards for "Horn Player of the Year", and a third BMA for "Contemporary Blues Female Artist of the Year", eight Blues Music Award Nominations (BMAs), a Blues Blast Award nomination, the Jammingest Pro Award bestowed by the Legendary Rhythm & Blues Cruise, First Place for lyrics in the International Songwriting Competition, Best of 2014 Blues Breaker on Dan Aykroyd's BluesMobile — it's the fact that she has accumulated all these honors even while her career is still in its infancy. A 2013 graduate of the prestigious Berklee College of Music, she's toured nationally and internationally, released four critically acclaimed albums (2014's Heart, Soul & Saxophone, 2017's Meeting My Shadow, and 2018's Honey Up, 2020's Heart On The Line. Honey Up spent 9 weeks atop the Billboard Blues Album Charts Top 15, 3 months on the Living Blues Charts at #10 and #23, and continues to be spun on Sirius XM's B.B. King's Bluesville radio station!
It's not surprising that the press has been quick to commend her efforts as well. Blues Blast Magazine affirms, "Vanessa Collier is a fresh face on the American blues scene, and in addition to her soulful vocals, she brings a mighty sax to the table…" Midwest Record exclaims, "This bluesy singing sax player knows how to bring the slinking funk to her captivating, award winning sound that has echoes in young Bonnie Raitt/Maria Muldaur vocal sounds…Killer stuff on every level, this sounds like one of the reasons you first became a music fan. Killer stuff." and AXS.Com declares that she "might as well go ahead and add another shelf to her trophy case because clearly, she's going to need it. With a voice that often recalls that of blues-rock stalwart Bonnie Raitt, Collier turns up the heat…"
Having first picked up the saxophone at the age of nine, Collier embarked on her road to recognition at Berklee, earning dual degrees in Performance and Music Production & Engineering. While still completing her degree, Collier landed a position touring with Joe Louis Walker for a year and a half before Joe encouraged her to strike out on her own. And strike out she did.
These days, Collier spends much of her time on the road, performing at some of the most prestigious music festivals in the world. Her talents have taken her to the Blues Music Awards Show where, in the words of the Blues Foundation, Vanessa "blew the doors off the Blues Music Awards!"; Ottawa Blues Festival, where she earned two front page newspaper photos and rave reviews after her foot stomping debut there; twice on the Legendary Rhythm and Blues Cruise, where she earned the Jammingest Pro Award and was a featured artist with Tommy Castro's Blues Review; Briggs Farm Festival, where she was the "most popular Briggs Farm act in 2017" (Elmore Magazine), and the list continues. In 2017, Vanessa was also a featured artist in three major tours across Europe as part of Ruf's 2017 Blues Caravan.
"Vanessa has won 3 Blues Music Awards – two for "Horn Player of the Year" in 2019 and 2020 and one in 2022 for "Contemporary Blues Female Artist of the Year"!! She has been nominated for eight Blues Music Awards since 2017, which puts her in elite company with artists such as Beth Hart, Samantha Fish, Shemekia Copeland, Ruthie Foster, Trombone Shorty, Al Basile, and Jimmy Carpenter.
As for Collier, she says she's happy performing on stages across the world, hoping that she can make a difference with fans and followers along the way. "I am driven to do this because I find it a total form of expression and connection," she explains. "I love connecting with an audience and feeling their energy and I hope to inspire people to follow their dreams and passions, to find what brings them joy, and then to pursue it doggedly." Vanessa also takes that message to young people as she runs clinics across the country and is active with Blues in the Schools programs. At a recent Blues in the School program, Vanessa invited a stage full of elementary and middle school aged kids up to dance around her while she performed a blues shuffle. Watching the joy on the faces of Vanessa, the kids, and everyone in the auditorium, it is no wonder why Vanessa has become awe-inspiring to all who meet her. On top of talent and hard work, Vanessa shares an incredible heart and a strong purpose. To borrow from the words of an article in Blues Blast Magazine, "Vanessa is an important part of the future of the blues, and it would be cool to support her journey."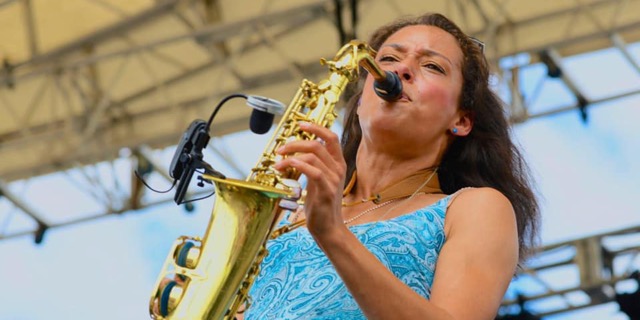 KBCS Thank you to Wintergrass and volunteers!
Thank you so much to our Music Director, Iaan Hughes managing and rallying volunteers for the KBCS Stage at the recent Wintergrass 2023 Bluegrass Festival.   There was a pleasant turn out and wonderful performances for many to share on this 30th Anniversary for Wintergrass and 50th Anniversary for KBCS.
KBCS was also awarded a No Box Business Award for our dedication with the Wintergrass festival and performers.  Thank you to everyone for your support and volunteer action with the KBCS stage.
Special thanks to these volunteers!! Be sure to check out their programs at KBCS:
MONDAY – 7pm to 9pm – Soul Folks with Mike Biggins
TUESDAY – 7pm to 9pm – Folksounds with Jean Geiger and Eric Hardee
SATURDAY – 9am to 12noon – Our Saturday Tradition with Ginger Hopper and Jim Page, (w/ occasional visits from Jean Geiger and longtime folk DJ, Larry Lewin.)
SUNDAY – 6am to 9am – Walkin' the Floor with Iaan Hughes
SUNDAY – 9am to 12noon – Sunday Folks with Auntmama and Mike Biggins
SUNDAY – 12noon to 3pm – Bluegrass Ramble with Tom Keeney and Tom Voorhees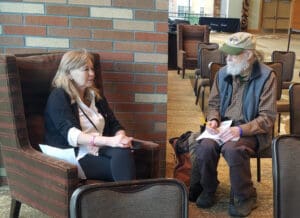 This year's Wintergrass Program Guide 2023 includes a special feature: Community Radio, A Love Letter.  Local DJs representing community radio share moments of their radio experience and creativity.  From KBCS Bluegrass Ramble host Tom Kenney, DJ Emeritus Pete Goodall, and Music Director Iaan Hughes to other local talents KSER DJ Nicollete Roberge and Mike Meyer of KMUZ Island Earth Radio.  Thank you to them and all of you for supporting community radio and the music and message it shares to so many.     
Please review the entire Wintergrass Program Guide 2023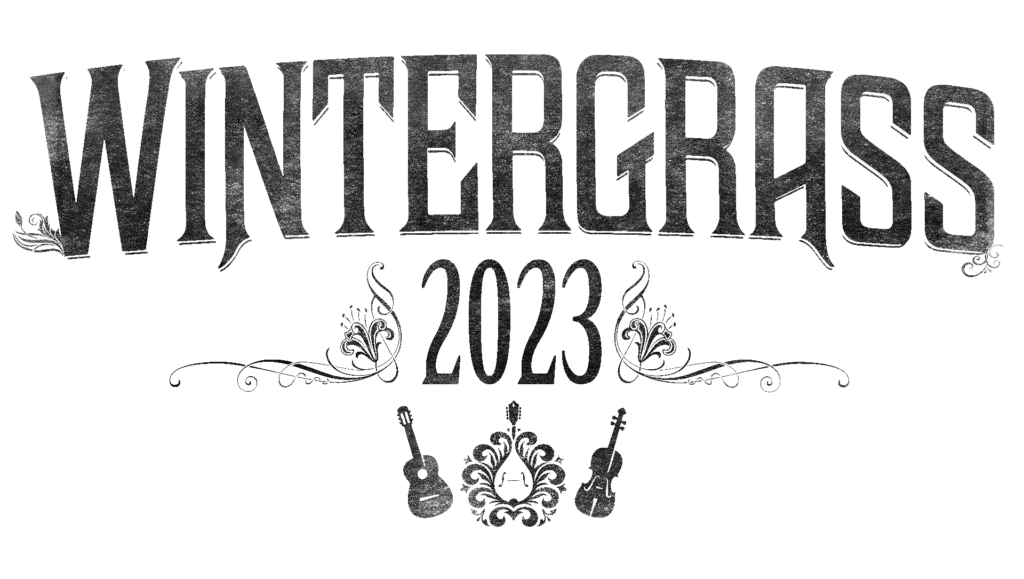 Wintergrass 2023 and KBCS 91.3FM over 30 years of celebrating Bluegrass, Folk and Americana, Roots and Acoustic music
KBCS is honored to share another year with the long running music festival, Wintergrass!  This year Wintergrass marks 30 years celebrating and sharing Bluegrass, Folk, Acoustic, Americana and Roots music to the community. Tune into these upcoming shows for the sound of KBCS, the spirit and music of Wintergrass, and the curatorial music magic of KBCS DJs:
MONDAY – 7pm to 9pm – Soul Folks with Mike Biggins
TUESDAY – 7pm to 9pm – Folksounds with Jean Geiger and Eric Hardee
TUESDAY – 9pm to 11pm – Road Songs with Rus Thompson
SATURDAY – 9am to 12noon – Our Saturday Tradition with Ginger Hopper and Jim Page, (w/ occasional visits from Jean Geiger and longtime folk DJ, Larry Lewin.)
SUNDAY – 6am to 9am – Walkin' the Floor with Iaan Hughes
SUNDAY – 9am to 12noon – Sunday Folks with Auntmama and Mike Biggins
SUNDAY – 12noon to 3pm – Bluegrass Ramble with Tom Keeney and Tom Voorhees
SUNDAY – 3pm to 6pm – Sunday's Hornpipe with John Gibaut
SUNDAY – 6pm to 8pm – The Real Folk with Richard Gillman
MONDAY through FRIDAY – Iaan Hughes hosts Roots, Rock and Soul 12noon to 4pm and 4pm to 7pm 
We are so thankful for all of their volunteer time and continued support to KBCS and the Wintergrass communities.  KBCS is excited to share in this banner year for both KBCS's own 50th milestone and Wintergrass's 30th!  Thank you for the support and dedication to keep these community organizations reaching so many for so many years.
DON'T MISS OUT!! – KBCS at Wintergrass 2023
Join KBCS at Wintergrass on Saturday Feb. 25th from 9am to 12noon.  Check out the KBCS Stage at the North Grand Hallway for featured Wintergrass musicians: Joe Craven and Joe Troop, Anna Tivel, Cedric Watson and Dirk Powell, Tray Wellington Band, Never Come Down and The Deslondes!
For a full schedule of Wintergrass please review the entire Wintergrass Program Guide 2023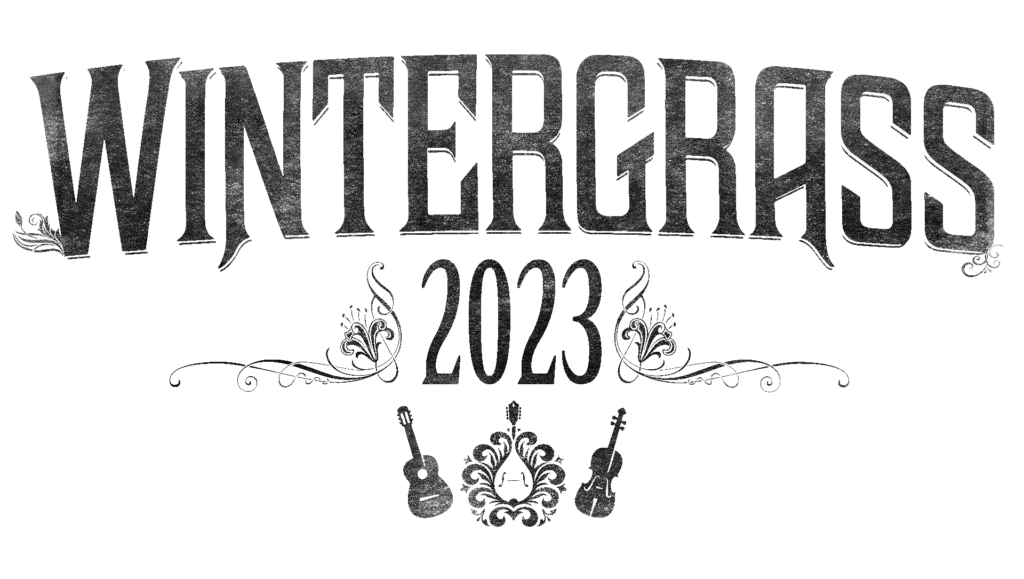 "Songs are our teachers. They show us the depth of the human race and its unrelenting desire to create." – Tommy Emmanuel
 Anytime you talk to any of Tommy Emmanuel's fans, whether musicians or civilians, invariably they will speak of not one but two qualities that define his greatness. The first, predictably, is his extraordinary guitar playing. Considered by those in the know to be among this planet's greatest guitarists, his playing is simply miraculous, as it would take three musicians, or more, to do what Tommy does solo. Who else, for example, when playing "Day Tripper," can lay down the rhythm part, dig into the riff and sing the melody all at once on just one acoustic guitar? 
            
Which brings us to the other aspect of his music always mentioned, and without which the first might not be as powerful or as infectiously appealing: the joy. Yes, joy. Because it's one thing to play these multi-dimensional arrangements flawlessly on an acoustic guitar. But to do it with that smile of the ages, that evidence of authentic, unbridled delight, is an irresistible invitation to feel his music as deeply as he does. "The joy, he says, "is there always because I'm chasing it through music. Seeing the surprise in peoples' eyes is worth living and working for… I can't help but play to the people with all my heart, which is overflowing with joy of being in that moment that I've worked all my life for. And here it is!"
            
Although his expression is instrumental, he comes to the guitar much more like a vocalist, positively singing melodies through the strings. He inhabits the tunes he performs, delivering every nuance and turn of phrase. His own songs are also illuminated always with lyrical melodies that go right to the heart, such as his beautiful ode to his daughter, "Angelina," or his great "story without words," "Lewis & Clark." That they resonate so deeply without words makes sense, as words only go so far. But music, coming from a genuine and joyful source, can go so much farther. Now with The Best of Tommysongs, he brings us a complete collection of his own songs, all rich with ripe melodicism and rendered with joy in real-time. 

"When I was a kid, I wanted to be in show business. Now, I just want to be in the happiness business. I make music, and you get happy. That's a good job."  –Tommy Emmanuel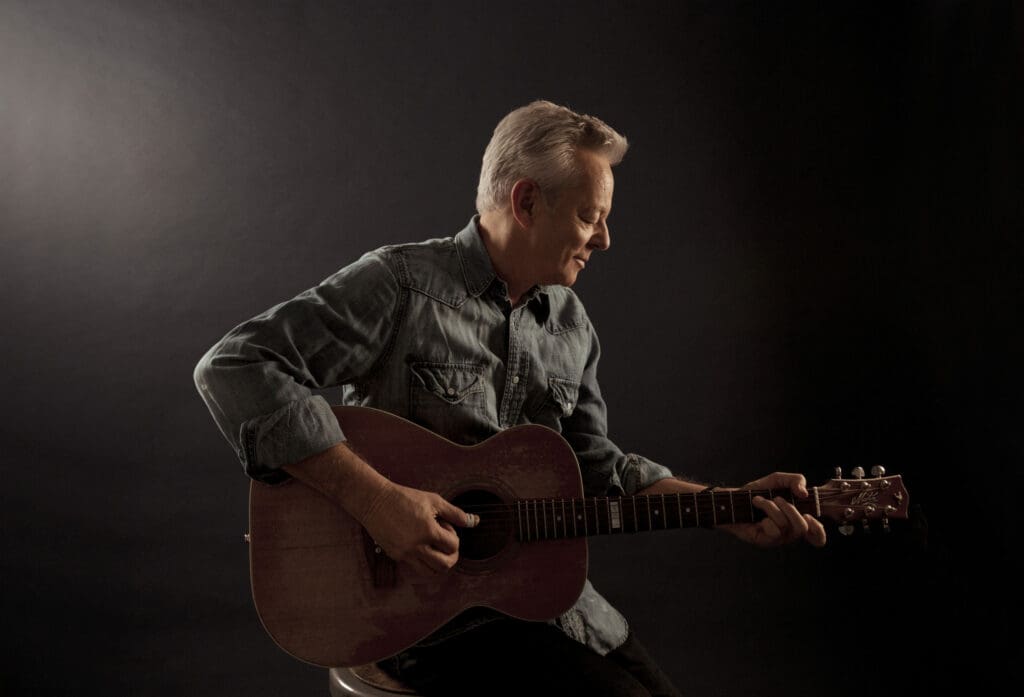 Dobro master and 14-time Grammy winner Jerry Douglas is a bandleader, producer, session musician, instructor, and a very funny guy! He's produced over a hundred albums and he's featured on over 1,600 studio albums. He's a member of Alison Kraus & Union Station, co-bandleader for Transatlantic Sessions in the United Kingdom, founder for the Grammy winner bluegrass super-group The Earls of Leicester, and he leads The Jerry Douglas Band.
Since 2017, The Jerry Douglas Band has been forging new paths into the musical horizon with deep roots in bluegrass and folk that spreads out into the Americana and jazz landscapes. In 2021, The Jerry Douglas Band released an album, Leftover Feelings, with legendary singer songwriter John Hiatt. The album was nominated for a 2022 Grammy for "Best Americana Album," and their previous record What If also received a Grammy nomination for "Best Contemporary Instrumental Album." They perform at some of the top US festivals such as Telluride Bluegrass Festival, Pilgrimage Music Festival, Big Ears Festival, DelFest, FreshGrass, Grey Fox Bluegrass Festival, Merlefest, and many others. In addition to Douglas, The Jerry Douglas Band includes Daniel Kimbro on bass, Christian Sedelmyer on fiddle, and Mike Seal on guitar.
Daniel Kimbro — DanielKimbro.com
Raised on American Roots music in and around Appalachia, Daniel Kimbro is a multi Grammy-nominated bassist with numerous stage and studio appearances to his credit. Currently touring and recording with The Jerry Douglas Band, The Earls of Leicester, the Transatlantic Sessions and many others, Daniel utilizes his extensive experience within Jazz, Folk and Bluegrass genres to maintain a busy freelance career from his twin homes of Nashville and Knoxville, Tennessee. 
Christian Sedelmyer — linktr.ee/ChristianSedelmyer
Christian Sedelmyer is a daring and diversified musician who brings a 21st-century vision to the five-string violin. Raised in Erie, PA and based in Nashville since 2008, he's been a member of the Jerry Douglas Band since Summer of 2014. In addition, he's forged two successful bands (The Farewell Drifters and 10 String Symphony) and become a valued side musician and collaborator in contemporary string band music. Sedelmyer contributed to the IBMA Award winning 2018 Instrumental Recorded Performance of the Year. He regularly collaborates and records with Andrew Marlin (Watchhouse), and his debut solo instrumental album, Ravine Palace, featuring Douglas, Marlin, Eli West (guitar) and Clint Mullican (bass) was released in 2020.
Mike Seal — MikeSealMusic.com
Mike Seal is a twice grammy-nominated guitarist and composer based in Nashville, TN. Originally from Bridgewater, Virginia, Mike has been touring and recording with a wide variety of bands including: The Jerry Douglas Band, Sierra Hull, Bob Lanzetti, Viktor Kraus Band Jeff Sipe Trio, Sarah Siskind, Danny Barnes, The Jeff Coffin Mu-tet, Ike Stubblefield, Yonrico Scott, Keith L. Brown, The Black Lillies, and many others. Mike's first solo EP, Dogwoods, released in 2018 and is available on Spotify and other streaming services.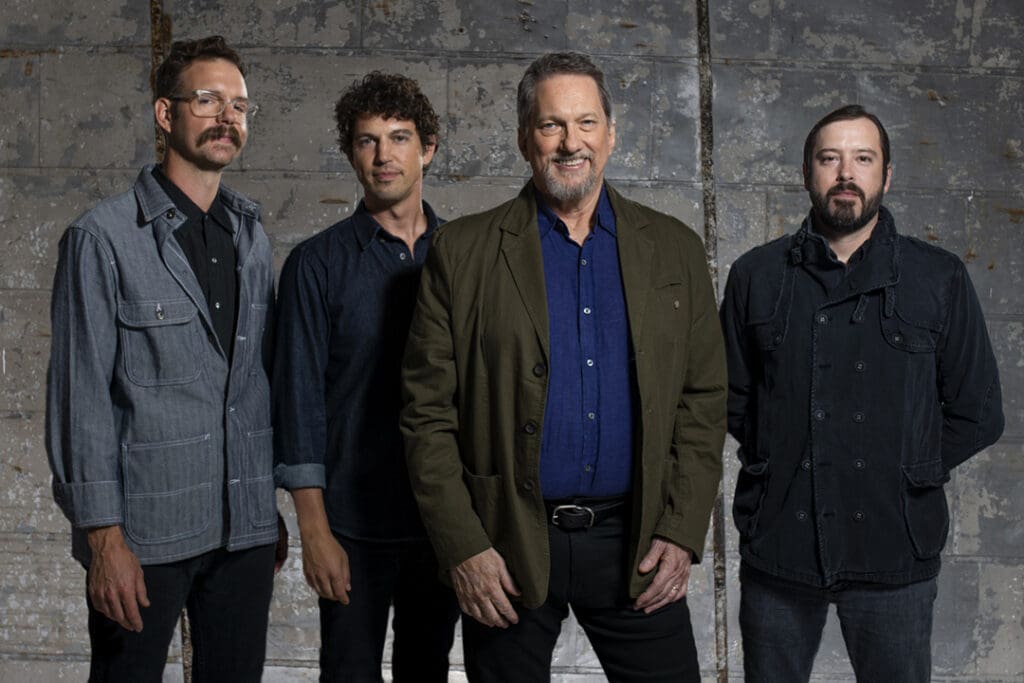 Sonny Landreth and Cindy Cashdollar are making some rare duo appearances in 2022 and 2023.  The Louisiana slide guitar wizard's trademark bottle-neck chops and Cashdollar's dobro and steel string talents culminate in world renowned showcases of guitar virtuosity. 
Revered for his unique slide guitar technique, Sonny Landreth has collaborated with many legendary performers including John Hiatt, Jimmy Buffett, Mark Knopfler and Eric Clapton. Summer of 2013, Sonny was part of the Peter Frampton led Guitar Circus tour, often closing the night playing with Frampton on an extended "While My Guitar Gently Weeps."
Cindy Cashdollar's expertise is in great demand on both steel guitar and dobro. She has worked with many leading artists in various genres including Bob Dylan, Van Morrison, Rod Stewart and Ryan Adams. With the iconic western swing group Asleep At The Wheel, she garnered 5 Grammy awards and was the first woman to be inducted into the Texas Steel Guitar Hall of Fame in  2011. 
Performing a mix of original songs with contemporary and traditional blues and roots music, the show is electric, virtuosic, and tastefully delivered by these two great instrumental masters.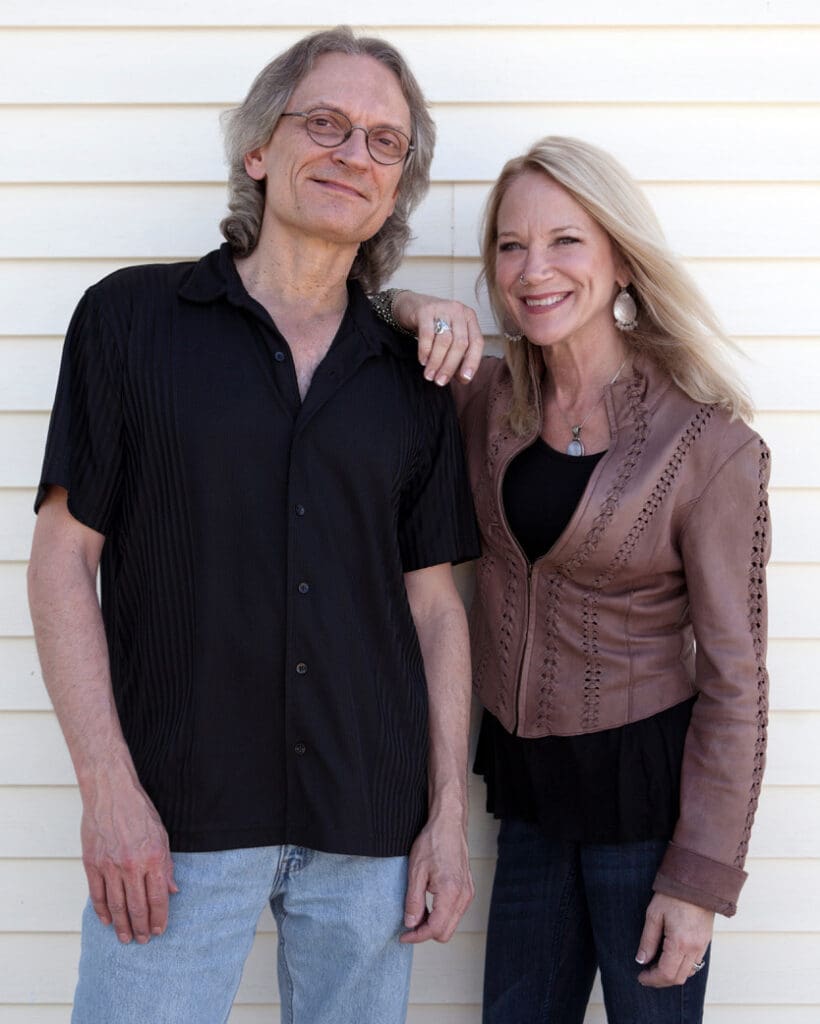 Margo Price has something to say but nothing to prove. In just three remarkable solo albums, the singer and songwriter has cemented herself as a force in American music and a generational talent. A deserving critical darling, she has never shied away from the sounds that move her, the pain that's shaped her, or the topics that tick her off, like music industry double standards, the gender wage gap, or the plight of the American farmer. (In 2021, she even joined the board of Farm Aid.)
Now, on her fourth full-length Strays, a clear-eyed mission statement delivered in blistering rock and roll, she's taking onsubstance abuse, self-image, abortion rights, and orgasms. Musically extravagant but lyrically laser focused, the 10-song record tears into a broken world desperate for remedy. And who better to tell it? Price has done plenty of her own rebuilding—or as she shout sings in explanation on "Been to the Mountain," the set's throat-ripping opener, "I have to the mountain and back alright"—and finds herself, atlong last, free. Feral. Stray.
Moving from the sparse folk of her 2016 debut, Midwest Farmer's Daughter, into the rollicking roots of its follow up, All American Made, the following year, and, in 2020, into classic rock with Rumors, Price has established herself as a sonic explorer of the finest ilk. Still, she says, "This could be too out-there for people. But I just have this morality where I feel like, it has to be this.
"And this does sound different. Louder, lusher. More layered. Price and her bandrecorded the set across a blissful week in Topanga Canyon, California, at producer Jonathan Wilson's Fivestar Studio in the summer of 2021. (A smaller second batch would get tracked in Music City, months later.) Wilson, who has helmed sets from Angel Olsen, Father John Misty, and Dawes in recent years, created a space for Price and her band—a longtime troupe that's been honing their kinetic, even raucous, live show since before Midwest Farmer's Daughter—to traverse new sounds and influences confidently.
Album opener "Been To The Mountain" showcases her "hard-living swagger" (The New York Times), while the Mike Campbell-assisted "Light Me Up" lays down a searing, explicit epic. "Radio," a buoyant guitar track featuring Sharon Van Etten, embraces sunny pop melodies. While the dobro-and pedal steel-laden "Hell in the Heartland," which Price penned in the immediate, uneasy aftermath of quitting drinking, builds towards a cacophony of distorted vocals and synthesizers.
Rock and roll, psychedelic country, rhythm & blues, and even bright shiny pop, they're all there on Strays, but as each refract through her artistry, that delicate vocal and unhurried delivery, they come out sounding singularly her. While the last few years have seen remarkable moments of acclaim—a Best New Artist Grammy nomination, Americana Music Honors, a Saturday Night Live performance, and just about every outlet and critics' year-end Best Of list—Price is still hungry. "I still have a lot of drive inside of me," she says. "I have a chip on my shoulder. It feels like I still haven't been able to fully realize all my dreams yet, and that eats me up." Just wait.