Du Dinh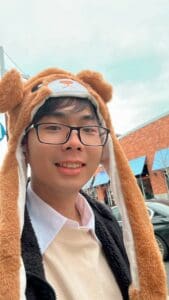 Hi guys, my name is Du Dinh. I'm currently one of the Global Leaders at Bellevue College. This is my second year here and my major is computer science. I love playing sports, video games, listening to music and throwing Pokemon games on YouTube. Today I would like to share one of my favorite songs with you guys. The name of the song is called "Có Đâu Ai Ngờ." It is a Vietnamese song by a Vietnamese artist, Cam. This song is about love and the melody and it's really slow and cute. I hope you can enjoy it and have a nice day!
Jemima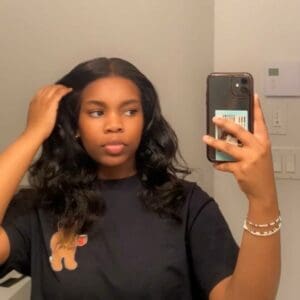 One of my favorite songs is "Tout Seul" by Gally and Heritier Wata. It is one of my favorite songs because it is a mix of emotions. It is quiet and at the same time deep. It's a song that I discovered when I went to Canada to see my brothers and sisters and I know it was one of the favorite songs of my brothers. So every time that I listen to it, I just remember summer there and a lot of memories. I feel just quiet, calm and happy. Even if it's a sad song – I don't know how, but I feel happy, because it also relates to a lot of stuff that has happened in my life before. I hope you enjoy it!
Julia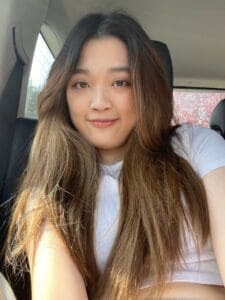 Hey guys, my name is Julia and I'm one of the Global Leaders at Bellevue College. I'm from Taiwan and I'm studying Business. I want to share this song called "If Only" by Ozi. He is a Taiwanese singer. This song is basically about rewinding time, and what he would do if he could talk to his grandma. I hope you like the song!
Kelan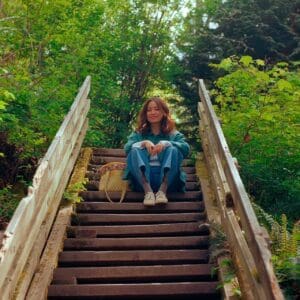 Hi, my name is Kelan and I come from China. This is my third year in the U.S and my second quarter at Bellevue College. I'm studying Digital Media Arts. I'm also a singer and songwriter. The song I'm going to introduce is actually a song that I released six years ago. It's called "Flower". This was one of the few songs that I wrote when I just started songwriting on guitar. Writing songs to me is like writing journals. I like to document my thoughts with melodies, and this song is one of the examples. A flower is a metaphor for thoughts that come and go and never settle for anything. It doesn't belong anywhere. A flower is free. It could go to any place, just like your thoughts. This song was awarded the top 20 singles by the Singapore Freshmusic Award in 2017. Please enjoy and I hope you like it!
Myo Han Tun Kyaw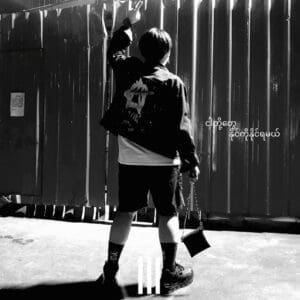 Hello everyone, my name is Myo Han Tun Kyaw and I'm one of the Global Leaders from Burma. I'm currently a computer science student at Bellevue College. Today, I would like to share a song from my country called "Yone Kyi Yarg" by Lay Phyu . Although the song was very popular in 2010, it got popular during the protesting stage of the Spring Revolution, when we protested against the military government.
So the reason why this song holds so much meaning for Burmese people, is because it tells us that we have to believe in what we are doing. And although we might have regrets and losses we still need to keep going to reach the final goal. In this song, people are literally sacrificing their life for this thing called "belief". It is relevant during the protests, because people are dying on the streets due to the military government.
Those people are fighting for freedom and we all are. So it helps us not to give up easily on our rights and freedom. The song is motivating and it's not only for protesting, you can listen to it anytime to get you motivated. It's a really good song. Enjoy!
Nada and Leda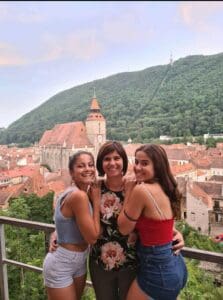 Nada: Hi everybody my name is Nada.
Leda: Hi everybody my name is Leda.
Nada: And we are from Italy. I'm currently studying at Bellevue College for my bachelor's degree in digital marketing. I love this song called "A Te" because it truly reminds me of the bond I have with my family.
Nada and Leda: In Italy, the family "La Famiglia" is really important.
For over three decades, KBCS DJ, Larry Lewin, chronicled a history of recorded folk music. Each week was a fresh page. Now the book is complete. On May 28th, Larry will step aside from Our Saturday Tradition, the Saturday morning folk music program he has hosted since 1988.
"Larry is exactly as you hear him, genuine, humble, warm—devoted to the music and the craft. He never misses an opportunity to learn and grow or to contribute toward the greater good. It's difficult to imagine KBCS without his gentle, steadfast presence." – Patrick Whalen, KBCS Program Director
A native New Jersey, Larry moved to Seattle in his 20s and embarked on a long career as a Boeing engineer, where he was involved in developing state-of-the-art fighter jets.
Drawn to KBCS by his long time interest in folk music he soon earned a slot on air. KBCS listeners have spent many a Saturday morning with Larry, his forthright and enthusiastic presence a reliable touchstone.
"It is bittersweet to see Larry move on. His work over the last 30-plus years provided us all with solace, comfort and enjoyment. He epitomizes the best of the Seattle folk scene and the values of Northwest Folklife. Thank you, Larry!" – Benjamin Hunter; musician, Creative Cultural Advocate, Artistic Director of Northwest Folklife.
Behind the scenes, Larry devoted countless hours to preparation, dutifully listening to every new release, taking careful notes, and scouring the vast KBCS folk CD library for songs living deep in his memory. There is a hand-written playlist for every show, filed carefully within an ever-growing set of three ring binders.
"Larry's dedication is unsurpassed, especially when entering the brave new world of producing remote radio during the pandemic. With over three decades of hosting folk shows on KBCS, he is a trove of knowledge of all kinds of folk music. But putting together a good show takes so much more than just knowledge alone; it's Larry's taste in carefully choosing selections that made his shows filled with 'sweet sounds.'"  Thank you, Larry, for all your years of bringing us great music!" – Jean Geiger, KBCS Folksounds host/producer
Please join us in celebrating Larry Lewin.
Notes of appreciation may be sent to dj@kbcs.fm or KBCS, ATTN Larry Lewin, 3000 Landerholm Circle SE, Bellevue WA 98007
We are deeply saddened to learn of the death of Doug Paterson, our beloved host of The Music of Africa. He was 72 years old.
For 30 years at KBCS and Bellevue College, Doug volunteered his time to showcase the very best in African music. His dedication was an extraordinary act of service to his community and we are all better people and better listeners for having known him.
Doug grew up in Puget Sound and fell in love with the burgeoning PNW rock and roll scene at a young age often recording live shows off his radio using an Ampex reel-to-reel machine. Some of his tapes include early live performances of The Sonics!
Doug studied cultural anthropology and earned his undergraduate degree from the University of Washington in 1972. He was then invited into the graduate program at UW to study African languages and linguistics. He was awarded a PhD in Cultural Anthropology from the University of Washington in 1984. During a break from his studies in 1974 Doug traveled extensively throughout Eastern Africa where he became immersed in the African music scene and that was to become one of the great passions of his life. In Kenya he would also meet his wife Annah.
Doug's love of music was of a giving sort. He was driven beyond spinning the albums of the music he loved and worked on many records and compilations, including Kenya Special and Nairobi Beat, to name just two. He also wrote extensively about East African music during his lifetime.
In 1991 he hosted his first radio show at KSER in Everett. In 1993 he came to KBCS and started The Music of Africa show, which he hosted twice a month every Thursday ever since. Doug was also a long time employee at KUOW where he engineered numerous recording sessions. 30 years is a long time to give to community radio, yet somehow as listeners and fans it wasn't even close to being enough.
We send our love to Doug's family, friends, and fans. We are forever grateful.
Thanks to our partners over at Hi-Voltage Records in Tacoma, we're giving away an LP every hour from 12-7pm today! Donate now and you're automatically entered into all of today's drawings including a vinyl box set grand prize.
There's no donation required to get entered into the drawing (see full contest rules). However, your support today during our Fall Fund Drive will help KBCS keep its unique mix of Roots, Rock, and Soul going strong. 
The KBCS Fall Fund Drive is in full swing. Donate now to be entered for a chance to win an acoustic guitar package. We're giving two guitars. The first guitar away at 4pm and the second at 7pm, so the sooner you get entered, the better your chances are to win! 
There's no donation required to enter into the drawing (See Drawing Rules), however, your support today will help keep the KBCS Roots, Rock, and Soul music you count on going strong and get you automatically entered in the drawing. 
Music is a vital part of our lives, especially over this past year. Your financial support keeps the music that you love on the air for everyone to hear. That's why a gift to KBCS is also a gift of music to our community. But we want to do something else, too. We need musicians and songwriters; we need fingerpickers, fretboard tappers and strummers. That's why we want to go a little bit further and give you the chance to win an Antonio Giuliani steel string acoustic guitar package. We want to inspire you to pick up a guitar and make your own music or put it in someone else's hands and encourage them to make their own music. Who knows, maybe we'll hear that song on the radio.
Thanks to Tractor Tavern in Ballard, every donation made to KBCS between 12-7pm on Friday, September 17th, will be matched dollar for dollar, up to 10k! Help KBCS get a strong start to its Fall Fund Drive by joining us on the 17th with your contribution, or make your donation early (Donate Here)!
The Bellevue College Library partners up with KBCS for these regular book notes. (more…)
KBCS Folksounds DJ Jean Geiger Picks 10 Albums From 2020
Jean Geiger co-hosts one of the best traditions in the Pacific Northwest- Folksounds! Tune in Tuesday evenings at 7:00 PM on your radio or on the web for the best in acoustic music. Check out Jean's favorite albums of 2020:
Laurie Lewis – And Laurie Lewis – Spruce & Maple
Dirk Powell – When I Wait For You – Vertical
John McCutcheon – Cabin Fever: Songs from the Quarantine – Appalsongs
Pharis & Jason Romero – Bet On Love – Lula Records
Kristen Grainger & True North – Ghost Tattoo – Heart Music
Eliza Gilkyson – 2020 – Red House
Ken & Brad Kolodner – Stony Run – Fenchurch Music
Gillian Welch – Boots No. 2: The Lost Songs, Vol. 1 – Acony
Byrd & Street – Love Circles 'Round – Self
The Onlies – The Onlies – Independent
The KBCS Sustainability Campaign is underway. The goal of this campaign is to add 1,000 new monthly sustaining donors to the KBCS family of supporters over the next year (July 2020 – June 2021) and make the station financially sustainable.
The funding KBCS receives from individual donor-listeners make up the largest and most important portion of KBCS's operating budget. It's how we remain non-commercial and independent.