In 1956, Autherine Lucy, a Black student was expelled from University of Alabama within the first three days of starting a master's program in Education.  Lucy had enrolled at the school just after the Supreme Court case, Brown vs Board of Education deemed segregation of public schools illegal. It wasn't until 1988 that Lucy's expulsion was annulled and she re-enrolled in the same program.  She graduated in 1992.
KBCS's Ruthie Bly brings you this story about Autherine Lucy's commitment to pursue her master's degree.  This story is produced in partnership with Sankofa Impact. Sankofa Impact is a non-profit organization which hosts events and trips to engage community in informative and transformational discussion around the Black freedom struggle.
Producer: Ruthie Bly  Special Thanks to Valentina Cooper for help with editing this story.
Photo: Gene Herrick -AP News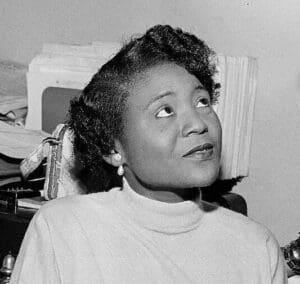 (This story originally aired in February of 2020.)
During the 1960's, Jimmie Lee Jackson tried registering to vote multiple times without success in Marion Alabama.  These experiences activated him to take up the cause for the right to vote.  His efforts, and finally his murder, led to a march which resulted in Bloody Sunday in Selma, Alabama during 1965.
Educator, Poet and Spokesperson for Take Em Down NOLA, Michael Quess? Moore spoke in Seattle in August of 2020 about Confederate Symbols, and why he advocates to take them down. 
Also, in this segment, Eleanor Chang-Stucki, Sankofa Impact Project Pilgrimage intern and student speaks to three confederate symbols in Washington State.
Producer: Ruthie Bly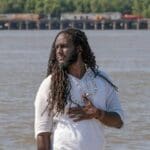 The NAACP's first Mississippi field secretary, Medgar Evers was a civil rights leader who organized voter-registration efforts, economic boycotts, and investigated crimes perpetrated against blacks in the south. (more…)
In May, the wreckage of the last slave ship to the United States was confirmed found off the shores of Mobile Alabama.  Attorney, Justice, and Historian, Karlos Finley, explains the significance of the slaveship, Clotilda, for the descendants of those enslaved people transported here inside it  in 1860. Finley also describes the remarkable community that many of the people who came on that ship created in Africa Town, Alabama. (more…)
On September 15th, 1963, the 16th Street Baptist Church was bombed by the Ku Klux Klan, killing four young girls. This bombing marked a turning point in the United States during the Civil Rights Movement, and contributed to support for passage of the Civil Rights Act of 1964. Dr. Carolyn McKinstry was 15 years old at the time, and was in the building when the bomb exploded. Dr. McKinstry addressed participants of Project Pilgrimage, an immersive civil rights journey about that day in 2018.
The border town of Arivaca, Arizona, is no stranger to migrants crossing through the desert and mountains in hopes for a better life in the U.S. The documentary film Undeterred, shows how militarizing the border can result in migrants dying in the desert and in the neighborhoods of towns on the border. The film was featured at the 2018 Social Justice Film Festival in Seattle. KBCS's Ruth Bly recorded the panel discussion following the screening.
The KBCS Elections 2018 coverage turns to Initiative 1634, determining if foods and beverages available for human consumption (except in the case of alcoholic beverages, tobacco, and marijuana) should be exempt from a new local or privileged tax. KBCS's Ruth Bly spoke with Victor Coleman, Campaign Manager for Washington Healthy Kids Coalition who is sponsoring the No on I-1634 campaign, and Brandon Hersey, Federal Way Teacher and community advocate on the Yes on I-1634 Campaign.
The KBCS Elections 2018 coverage speaks with two candidates for the Washington State House of Representatives for the 28th Legislative District, Position 1. KBCS's Gregg Selby spoke with Dick Muri, Republican candidate running for re-election to a 3rd two-year term, and Mari Leavitt, Democratic candidate.
The KBCS Elections 2018 coverage continues, focusing on the Washington legislative race for the State Senate, 47th District. KBCS's Gregg Selby spoke with Mona Das, Democratic candidate running for re-election to a 3rd four-year term. KBCS reached out to Joe Fain, Republican candidate for this contested State Senate seat, for an interview or a statement but he wasn't able to accommodate either request.