Thank You Wintergrass and KBCS volunteers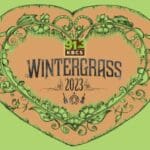 March 9, 2023 - 10:58 pm
KBCS Thank you to Wintergrass and volunteers!
Thank you so much to our Music Director, Iaan Hughes managing and rallying volunteers for the KBCS Stage at the recent Wintergrass 2023 Bluegrass Festival.   There was a pleasant turn out and wonderful performances for many to share on this 30th Anniversary for Wintergrass and 50th Anniversary for KBCS.
KBCS was also awarded a No Box Business Award for our dedication with the Wintergrass festival and performers.  Thank you to everyone for your support and volunteer action with the KBCS stage.
Special thanks to these volunteers!! Be sure to check out their programs at KBCS:
MONDAY – 7pm to 9pm – Soul Folks with Mike Biggins
TUESDAY – 7pm to 9pm – Folksounds with Jean Geiger and Eric Hardee
SATURDAY – 9am to 12noon – Our Saturday Tradition with Ginger Hopper and Jim Page, (w/ occasional visits from Jean Geiger and longtime folk DJ, Larry Lewin.)
SUNDAY – 6am to 9am – Walkin' the Floor with Iaan Hughes
SUNDAY – 9am to 12noon – Sunday Folks with Auntmama and Mike Biggins
SUNDAY – 12noon to 3pm – Bluegrass Ramble with Tom Keeney and Tom Voorhees