Wintergrass 2023 and KBCS!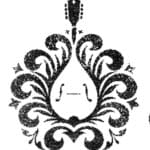 February 21, 2023 - 6:43 am
Wintergrass 2023 and KBCS 91.3FM over 30 years of celebrating Bluegrass, Folk and Americana, Roots and Acoustic music
KBCS is honored to share another year with the long running music festival, Wintergrass!  This year Wintergrass marks 30 years celebrating and sharing Bluegrass, Folk, Acoustic, Americana and Roots music to the community. Tune into these upcoming shows for the sound of KBCS, the spirit and music of Wintergrass, and the curatorial music magic of KBCS DJs:
MONDAY – 7pm to 9pm – Soul Folks with Mike Biggins
TUESDAY – 7pm to 9pm – Folksounds with Jean Geiger and Eric Hardee
TUESDAY – 9pm to 11pm – Road Songs with Rus Thompson
SATURDAY – 9am to 12noon – Our Saturday Tradition with Ginger Hopper and Jim Page, (w/ occasional visits from Jean Geiger and longtime folk DJ, Larry Lewin.)
SUNDAY – 6am to 9am – Walkin' the Floor with Iaan Hughes
SUNDAY – 9am to 12noon – Sunday Folks with Auntmama and Mike Biggins
SUNDAY – 12noon to 3pm – Bluegrass Ramble with Tom Keeney and Tom Voorhees
SUNDAY – 3pm to 6pm – Sunday's Hornpipe with John Gibaut
SUNDAY – 6pm to 8pm – The Real Folk with Richard Gillman
MONDAY through FRIDAY – Iaan Hughes hosts Roots, Rock and Soul 12noon to 4pm and 4pm to 7pm 
We are so thankful for all of their volunteer time and continued support to KBCS and the Wintergrass communities.  KBCS is excited to share in this banner year for both KBCS's own 50th milestone and Wintergrass's 30th!  Thank you for the support and dedication to keep these community organizations reaching so many for so many years.
DON'T MISS OUT!! – KBCS at Wintergrass 2023
Join KBCS at Wintergrass on Saturday Feb. 25th from 9am to 12noon.  Check out the KBCS Stage at the North Grand Hallway for featured Wintergrass musicians: Joe Craven and Joe Troop, Anna Tivel, Cedric Watson and Dirk Powell, Tray Wellington Band, Never Come Down and The Deslondes!
For a full schedule of Wintergrass please review the entire Wintergrass Program Guide 2023